What Is The Best 1000 Watt Ebike For You?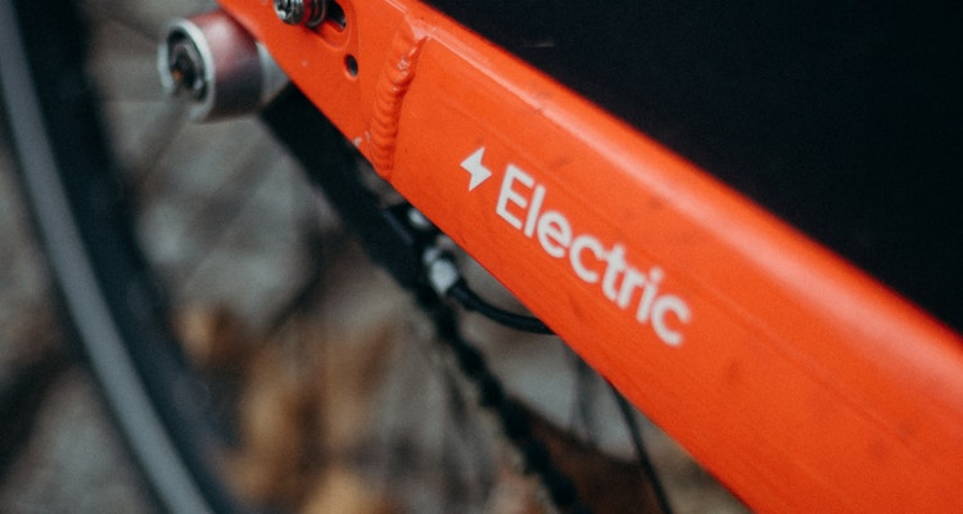 There are some fantastic 1000 Watt ebikes on the market right now, but which one do you go for? It all depends on what you want to use it for, so in this article, we will highlight the things you need to consider when buying a 1000 Watt ebike.
Which ebike you ride depends on where you typically ride. If you only ride in urban environments, you don't need anything too rugged. In fact, an electric mountain bike may be too heavy and inefficient for commuting, and 1000 Watts is usually overkill for many cyclists.
But, if you ride off-road, a 1000 Watt motor in an electric mountain bike is very advantageous. It has plenty of power for scrambling up steep and technical hills and accessing new terrain.
When you combine this power with fat tires and suspension, your bike's off-road capabilities are enhanced further. These features make the GOGOBEST GF600 Electric Mountain Bike a contender for the best 1000 Watt ebike for anyone who wants to tackle rugged terrain and enjoy the outdoors.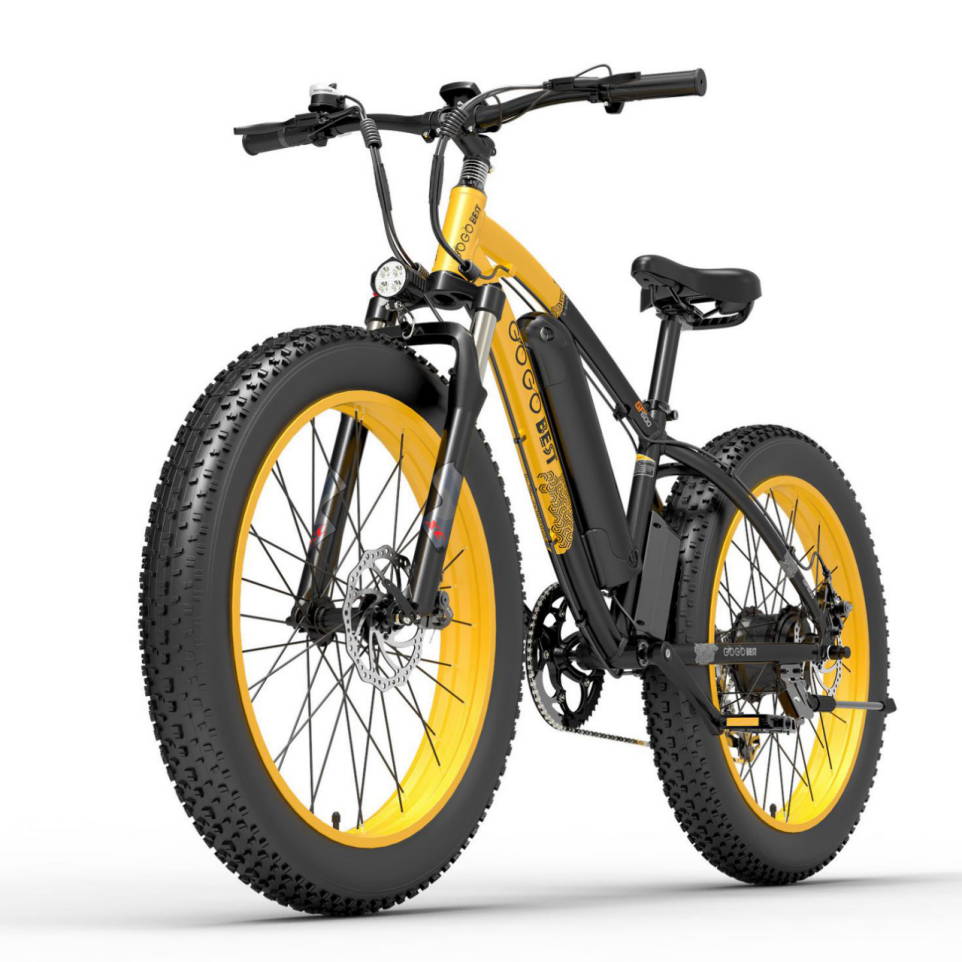 This electric mountain bike has a 48V 13Ah battery pack that gives it a 110km range, perfect for exploring further afield. The 4" wide tires are not just for increased traction but also make the bike more comfortable.
Consider What You Want To Use Your Ebike For?
Some people benefit from owning a 1000 Watt folding electric bike. Folding electric mountain bikes are ideal for weekends away and days out. You can fold them up to a compact size for storage or carrying in your car. But you don't have to compromise on power, as the Bezior XF200 has a 1000 Watt motor. This bike is essentially a 1000 Watt electric mini bike!
Thanks to the 130km range provided by the 48V/15Ah battery and 7-speed Shimano drivetrain, you can explore further than ever before. You can fully charge the battery in 6 to 7 hours, so your bike will be quickly ready for your next ride. 
Owners love how comfortable and safe their Bezior XF200 is to ride. The large volume tires and quality suspension absorb vibrations from the road. And the hydraulic disc brakes provide plenty of stopping power and control.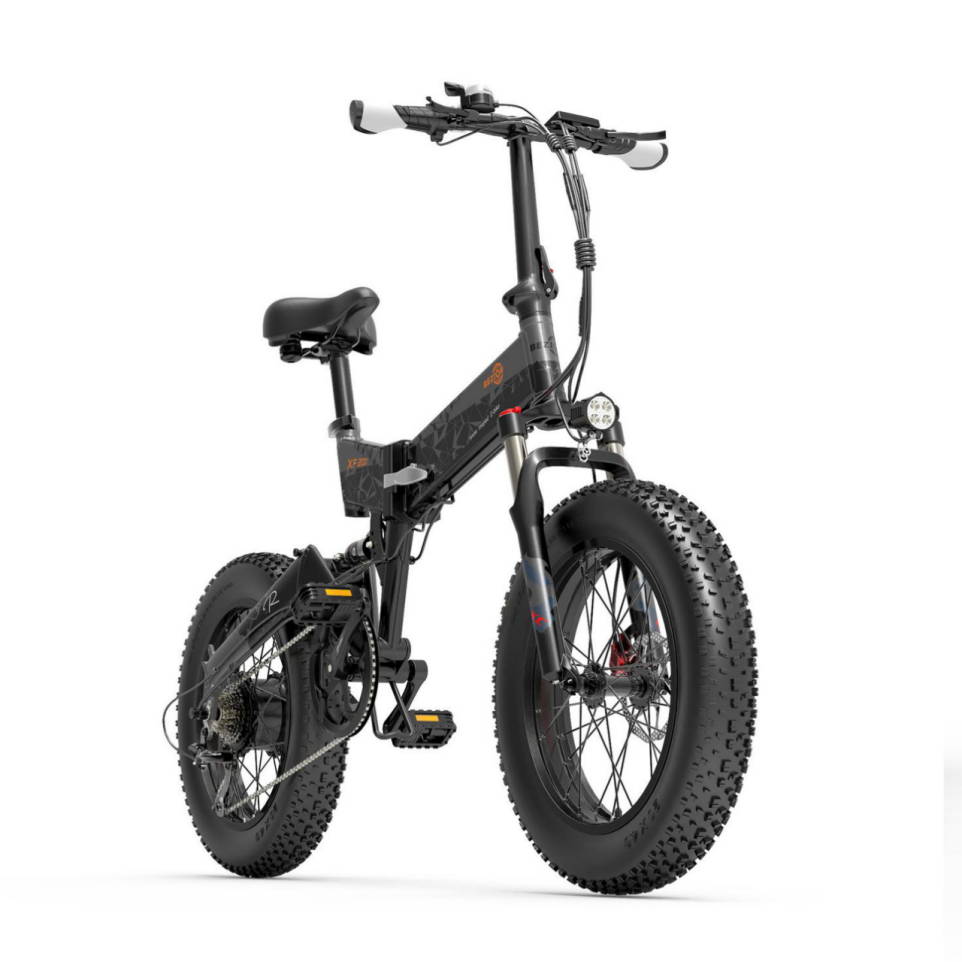 Sometimes you don't need lots of features on your electric bike. Many people are happy with an ebike with style and comfort. For example, if you just want to ride to the beach or use your bike for socializing.
An electric bike like the Bezior XF001 is great for getting around while looking cool. The big squishy tires enhance the bike's ride quality, but they also allow you to ride over soft ground such as sand or snow. The 1000 Watt motor has lots of torque for riding along the beach or up steep hills. But it also means you can carry cargo on the optional rack or a passenger on the large, plush seat.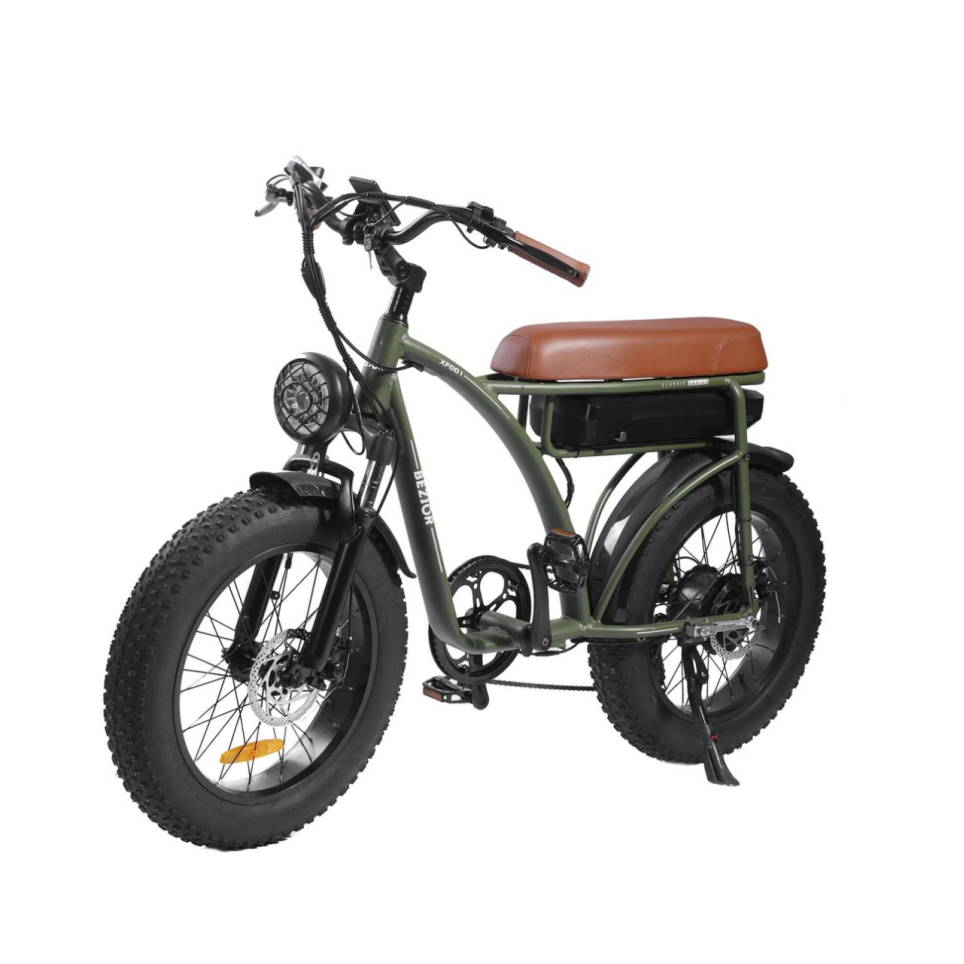 The 48V/12.5AH battery gives it a 45km range when using the pedal assist modes, but you can also ride up to 37km on the throttle. This means you can arrive at your destination without being hot and sweaty.
Are 1000 Watt Electric Bikes Legal In Your Area?
As a legal requirement, electric bikes have a limited top speed under pedal assistance or using the throttle. So how fast does a 1000w electric bike go? This is not a simple question to answer, as it all depends on what class it is in. However, you can expect most 1000 Watt electric bikes to go 25kph (15mph).
Some electric bikes resist your pedaling to keep you within the limited top speed. However, other electric bikes will allow you to go faster, but the motor will disengage from the drivetrain. So if you want to go faster than the limited assisted top speed, your legs will be doing all the work.
In Europe, you can only ride a 250 Watt electric bike in public, and it cannot have a throttle mode. If you want a more powerful electric bike, you can only legally ride it on private land.
However, there are three electric bike classes in America, and what you can ride depends on where you live. Here is a rundown of the three classes:
Class 1 electric bikes assist you while you are pedaling. The bike can have several assistance levels, but the motor can only take you up to 20mph (32kph).
CClass 2 electric bikes are the same as those in class 1, but they have one additional feature. You can ride using a throttle, so you don't have to pedal at all. The throttle has a limited top speed of 20mph (32kph), which is more than enough for keeping up with urban traffic.
An electric bike with a throttle is a great feature. You can use it to get started before using the pedals. Alternatively, you can ride with the throttle to give your legs a rest or to arrive looking as fresh as when you left home.
You can ride up to a limited assisted top speed of 28mph (45kph) on a class 3 electric bike. You can ride faster, but there is a good chance that you won't exceed this top speed unless you are riding downhill.
Class 3 electric bikes also have a throttle, so the only real difference between a class 2 and a class 3 electric bike is the speed difference. 
With all this in mind, you need to make sure you are aware of your local laws. You don't want to incur a hefty fine or have your bike confiscated for being on the wrong side of the law.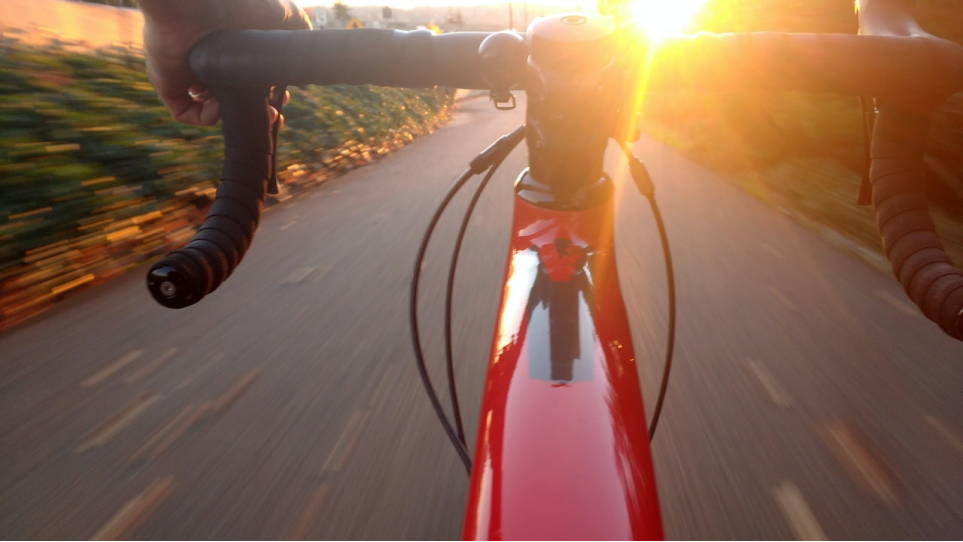 As you can see, there is a wide range of electric bikes for different purposes. But there are a few things to consider when looking for the best 1000 Watt ebike for you.
---