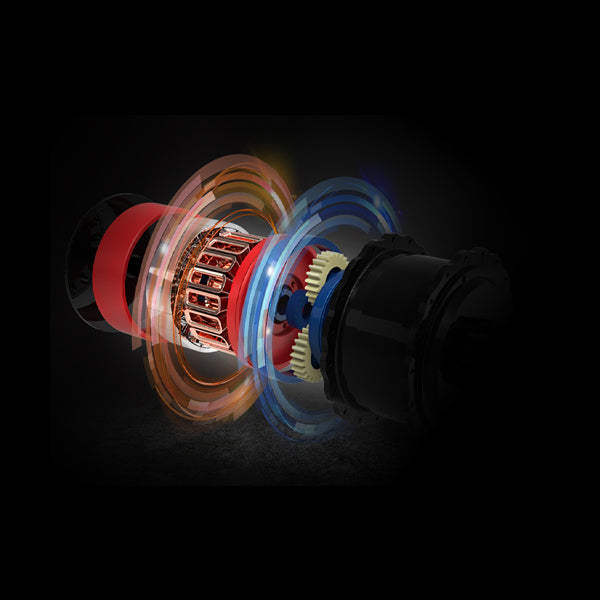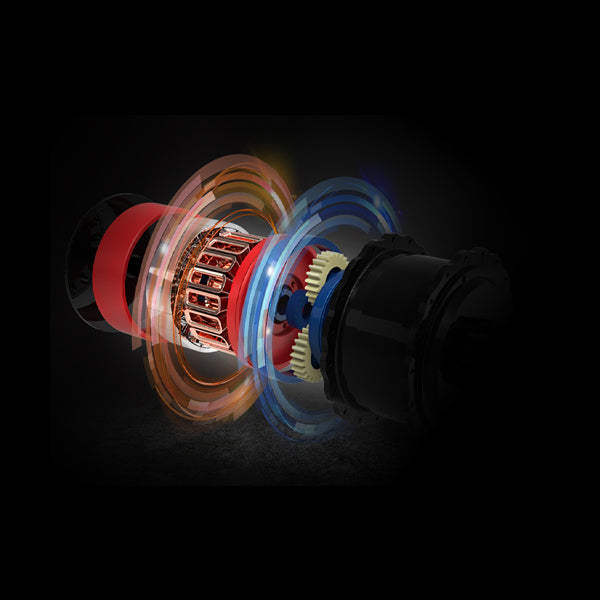 PERFORMANCE
250W BRUSHLESS MOTOR
250W MAX OUTPUT
The 250w brushless motor with fast power output, it can amplify torque and improve energy efficiency conversion rate, is reflected in reducing energy consumption and silent energy consumption while increasing cruising range, improving speed performance and climbing performance.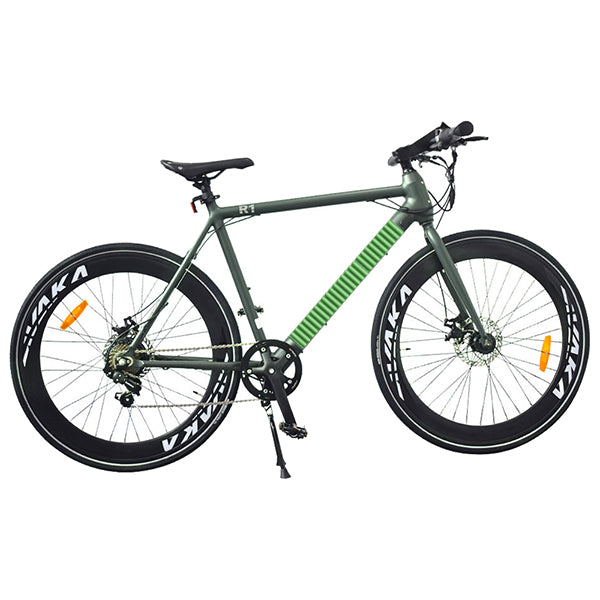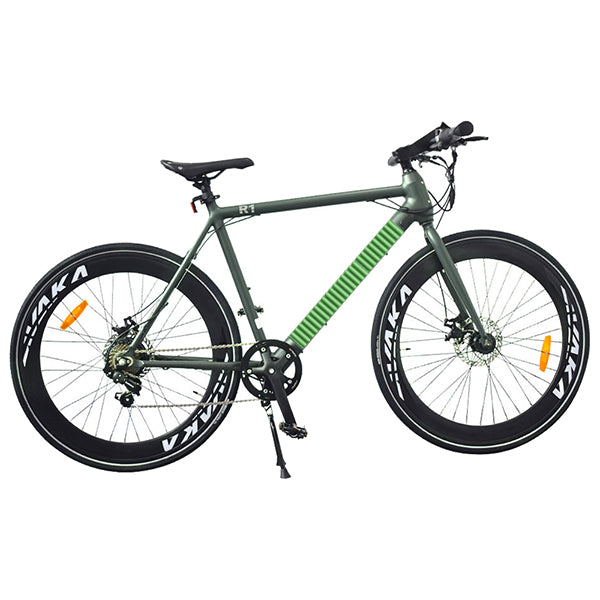 BATTERY CAPACITY
36V 9Ah
HIGH CAPACITY, WATERPROOF BATTERY
36V 9Ah power supply 18650 lithium battery pack, completely hidden inside the frame, waterproof and dustproof. The power assisted mode can reach 60KM.The appearance design can not be limited by the battery box.
ALUMINUM ALLOY FRAME
FRAME
FASHIONABLE DESIGN, LIGHTWEIGHT AND PRACTICAL
Rugged design put safety first, strictly selected aluminum alloy 6061 material, the triangle frame has higher strength, corrosion resistance and rust resistance after T4T6 heat treatment, ensure its strength and stability.
Capability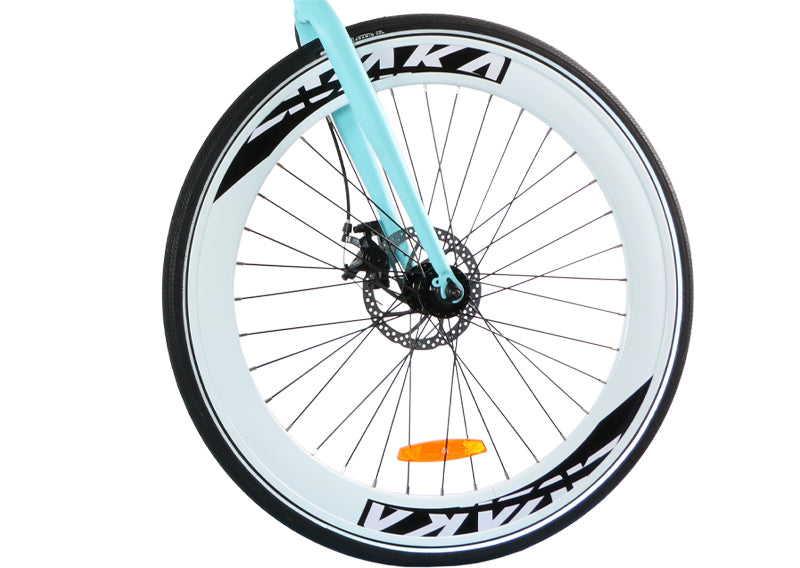 Tires
700*32mm wheel, comfortable and stable, suitable for roads highways and paved roads with fast acceleration, low resistance functions, and has a longer span, bigger, faster, and less effort while riding.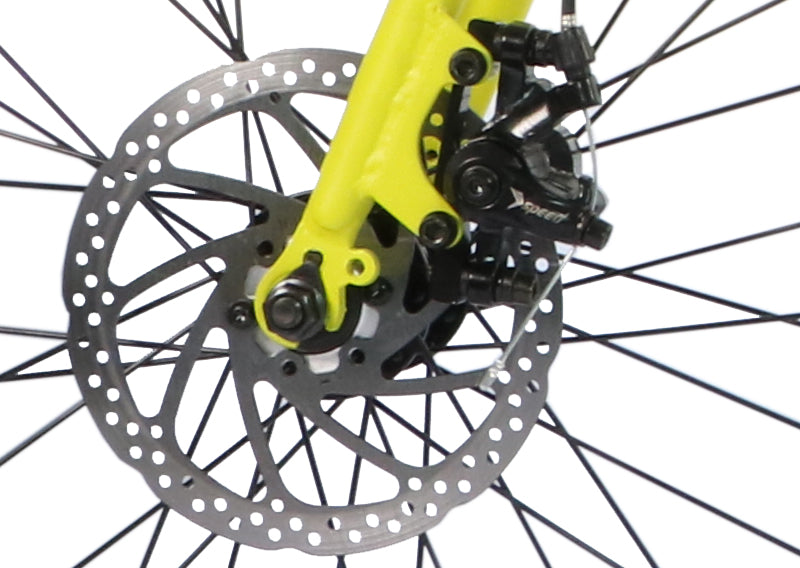 MECHANICAL DISC BRAKE
It adopts mechanical disc brake, dual system of front and rear disc brakes, fast heat dissipation, automatically cut off the power, the emergency brake can also brake efficiently and smoothly.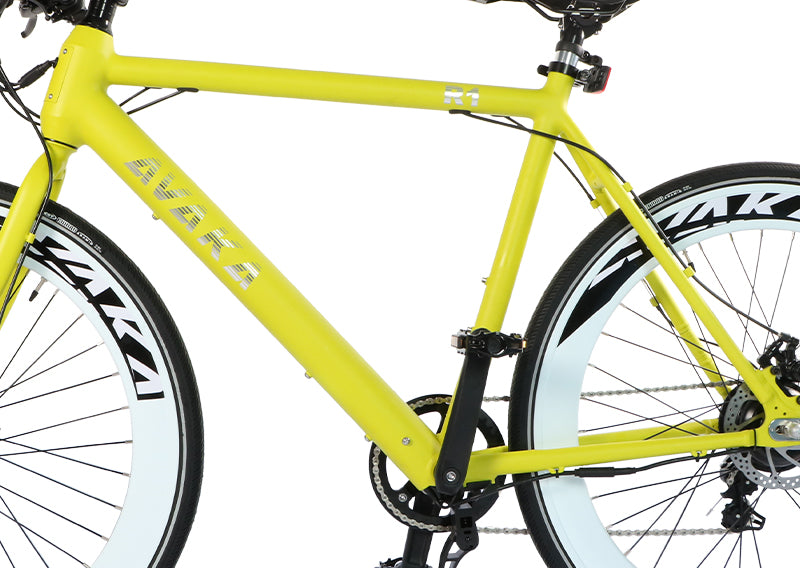 TRIANGLE BIKEFRAME
The triangle bikeframe has higher strength, corrosion resistance and rust resistance after T4T6 heat treatment, good quality in strength and stability.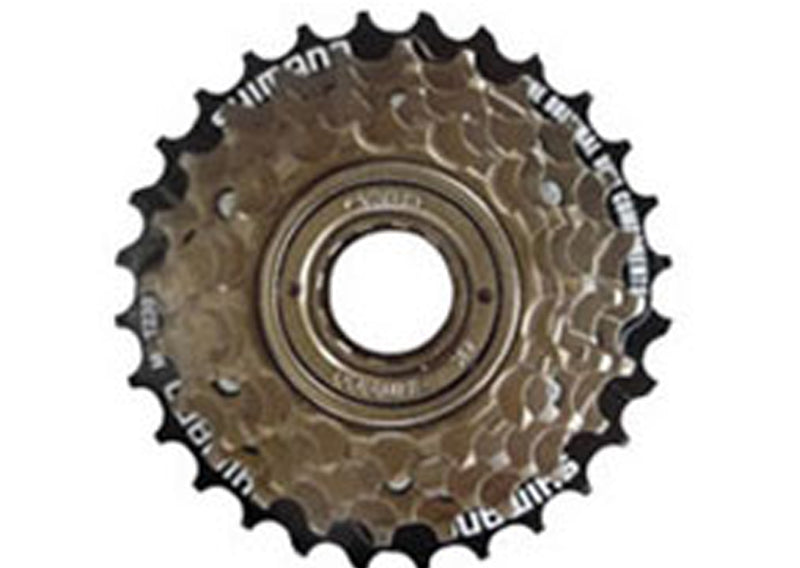 SHIMANO 7-SPEED GEARS
Imported Shimano 7-speed shifting system, customized aluminum alloy crank 52T gear wheel, classic collocation with front and rear 7 levels, sis positioning and durable 7-speed greatly improve the fun of riding.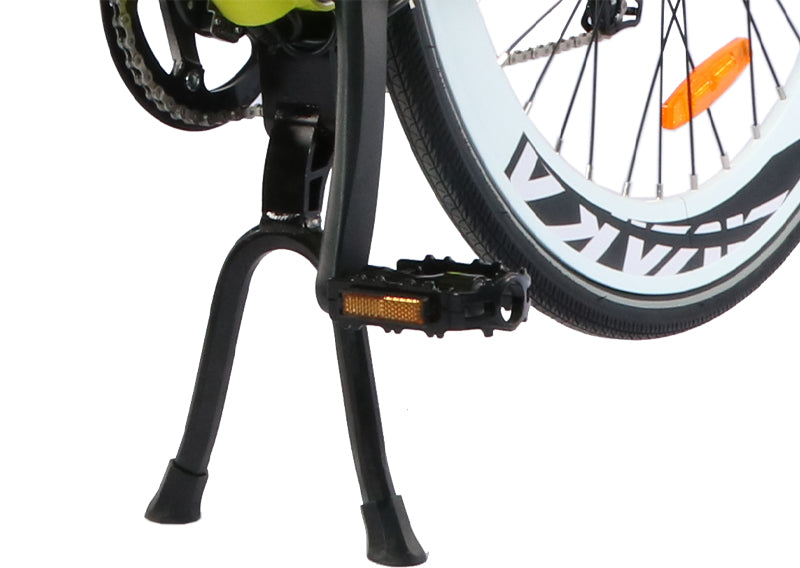 BIKE STAND
Using double brackets, Easy to park on the side of the road, good stability.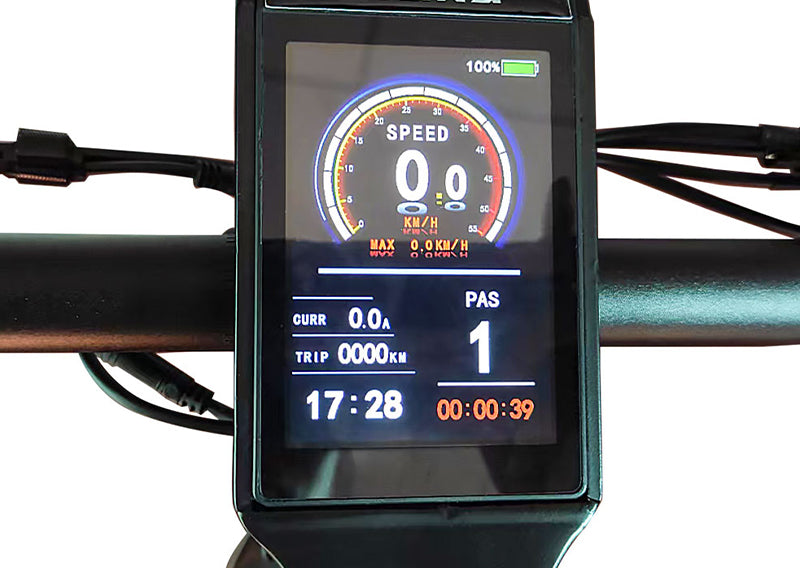 SMART LCD
High definition liquid crystal display, fully view the currently speed, power, mileage, gear position, driving time, status information, smart adjustment settings to make the bike goes in best condition in needs.
AVAKA R1
First choose for City Bike
Specifications
Frame
aluminum alloy frame
Transmission
Shimano 7-Speed gears
Brake
Mechanical Disc Brake
Product Size
179.5*69*107cm
Package Size
143.5*23*77cm
Applicable Height
160-190cm
Configurations
Package Contents
1 x fender
Package Contents
1 x R1 Electric Bicycle
Package Contents
1 x Charger
Package Contents
2x Wrench
Package Contents
2 x Tire decal
Package Contents
1 x Multi-function hexagon wrench
Package Contents
1 x tool
Package Contents
1 x user's manual
AVAKA R1 Electric City Bike