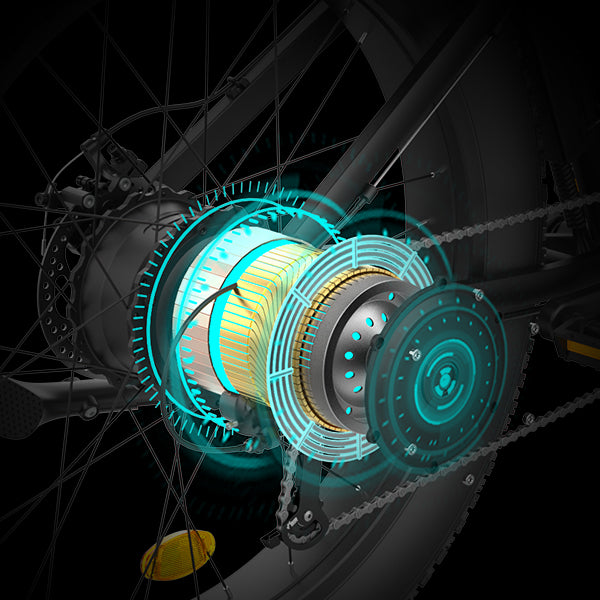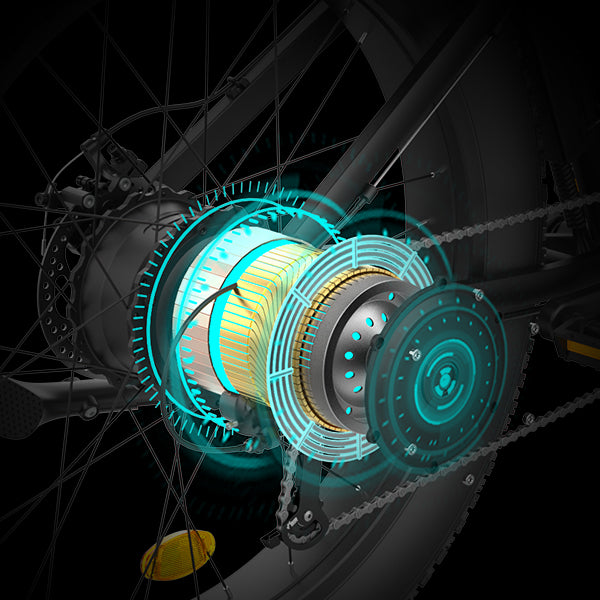 PERFORMANCE
2000W DUAL MOTOR
2000W MAX OUTPUT
With a total power output of 2000 watts (2 x 1000W), dual motors offer improved acceleration, higher top speeds, and enhanced climbing abilities, especially in challenging terrains or off-road conditions. The dual motors distribute the power to both wheels, resulting in better traction and stability.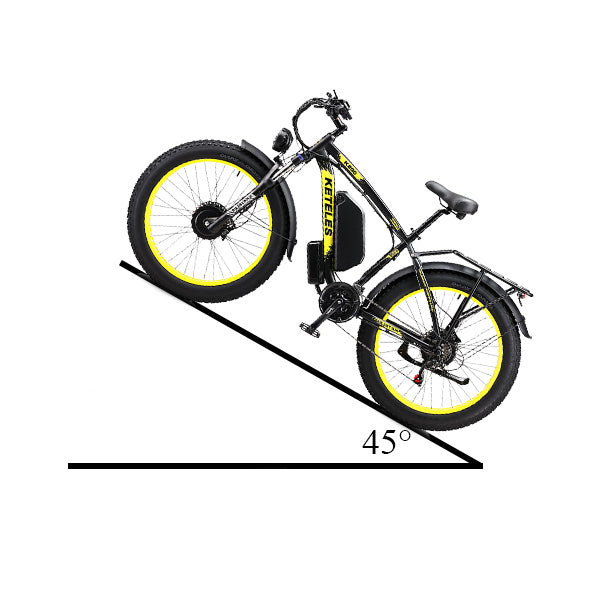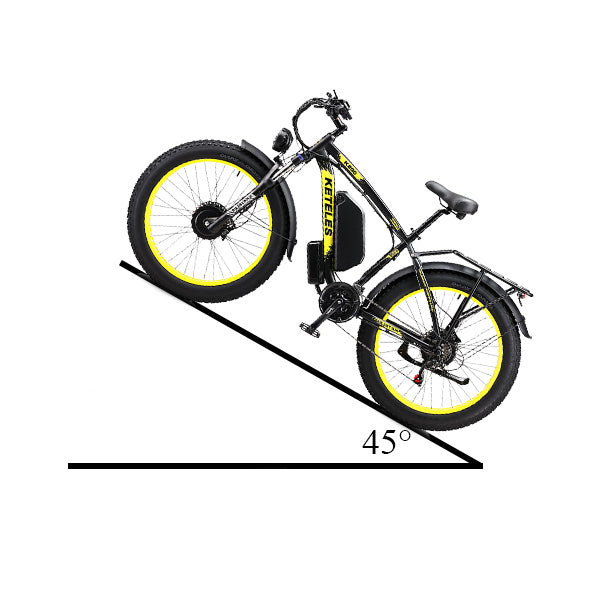 CLIMBING PERFORMANCE
45° CLIMBING PERFORMANCE
EXCELLENT CILMBING IN OFF ROADS
The 48V 2000W dual motor provides excellent power to climb up to 45°. Its internal star gear design amplifies torque and improves energy efficiency conversion, resulting in excellent speed and climbing performance.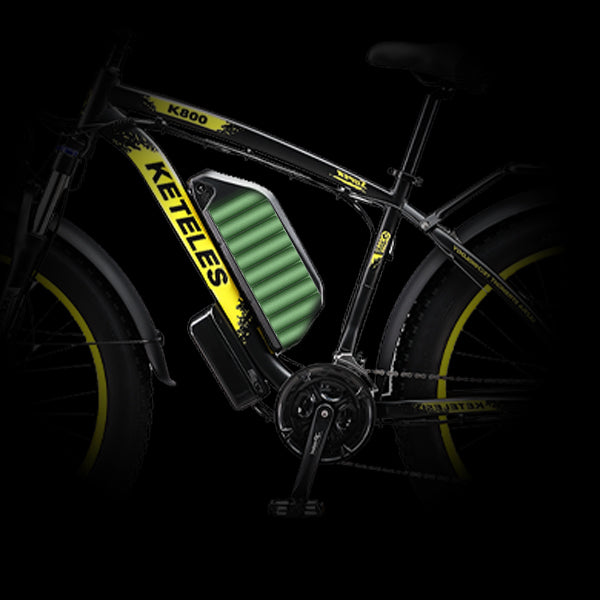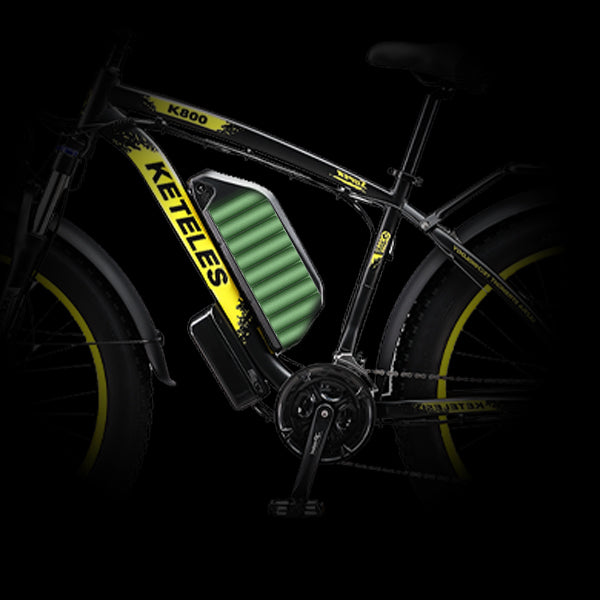 BATTERY CAPACITY
48V 23AH LITHIUM BATTERY
HIGH CAPACITY, WATERPROOF BATTERY
The 48V 23Ah lithium battery has strong output and always remains stable. It can reach a mileage of about 50KM in pure electric mode and about 100KM in power-assisted mode.The extended range provided by the battery enables riders to explore various terrains.
Capability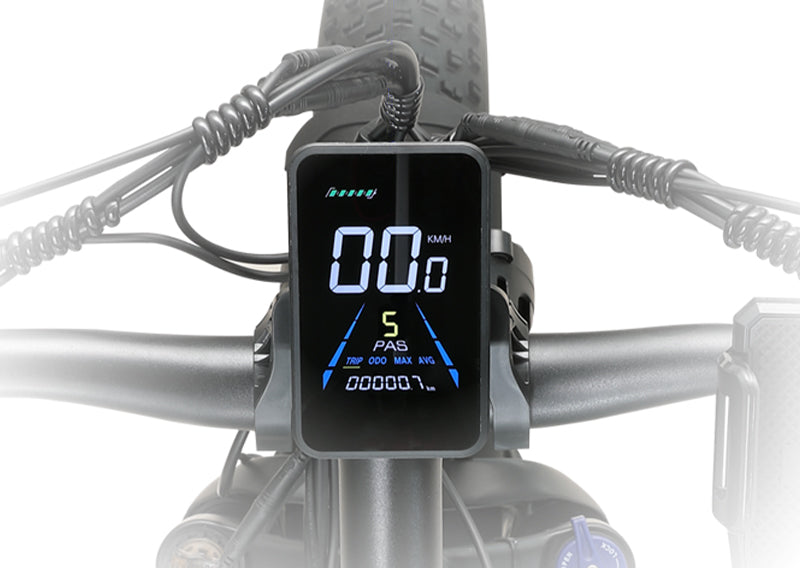 Smart LCD Display
Stay informed and in control with the smart definition liquid crystal display. The display shows your speed, mileage, gear position, status information, and real-time view. With this feature, you can keep track of your bike's performance and have a more enjoyable riding experience.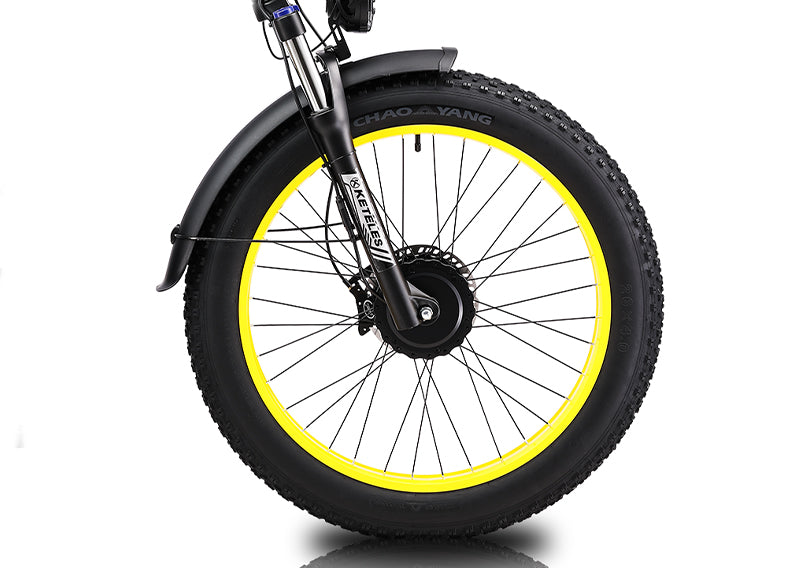 26*4.0 inches Tires
The 26*4.0 inches wheel is comfortable and stable, suitable for all roads, with anti-skid and anti-vibration functions. It also has a longer span, making it bigger, faster, and less effort to ride.
Hydraulic Disc Brake
The hydraulic power-off oil disc adopts a dual system of front and rear disc brakes with S disc brake disc. It has quick heat dissipation and can pinch the front and rear brake levers. The emergency brake can also efficiently and smoothly brake.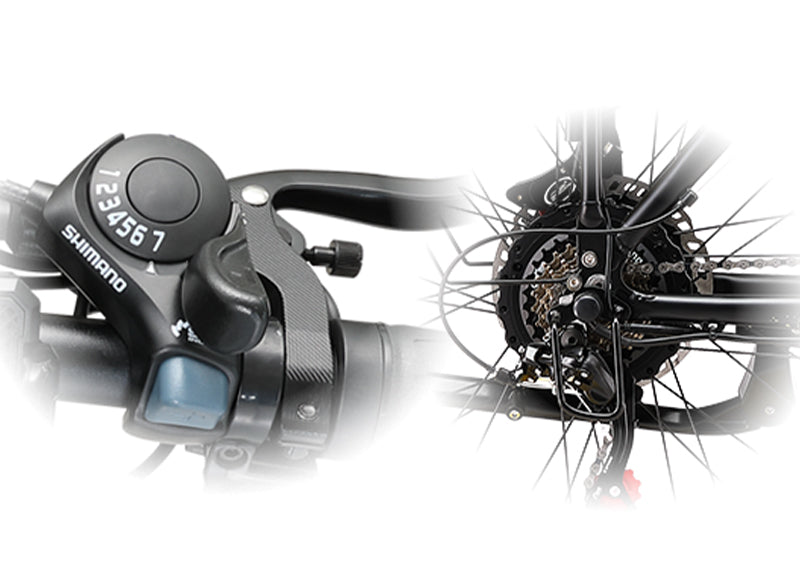 Shimano 21-Speed Gear
The imported SHIMANO 21-level transmission system allows the front derailleur to be adjusted in 3 gears and the rear derailleur to be adjusted in 7 gears. In combination with the pedal-assist system, you can adjust the suitable speed to complete your journey.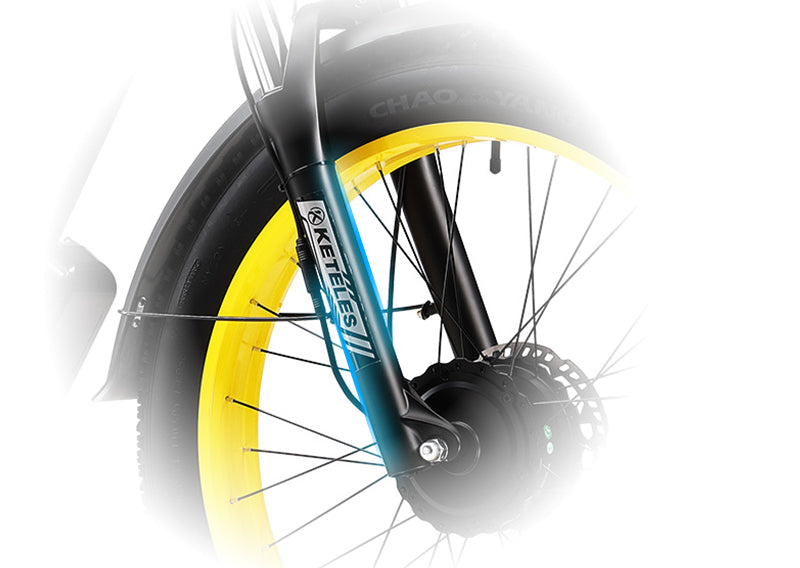 Front Fork Suspension
The spring suspension enhances shock resistance, providing excellent performance, experience ultimate comfort with the front fork suspension system that effectively reduces disruption and responds to all road conditions.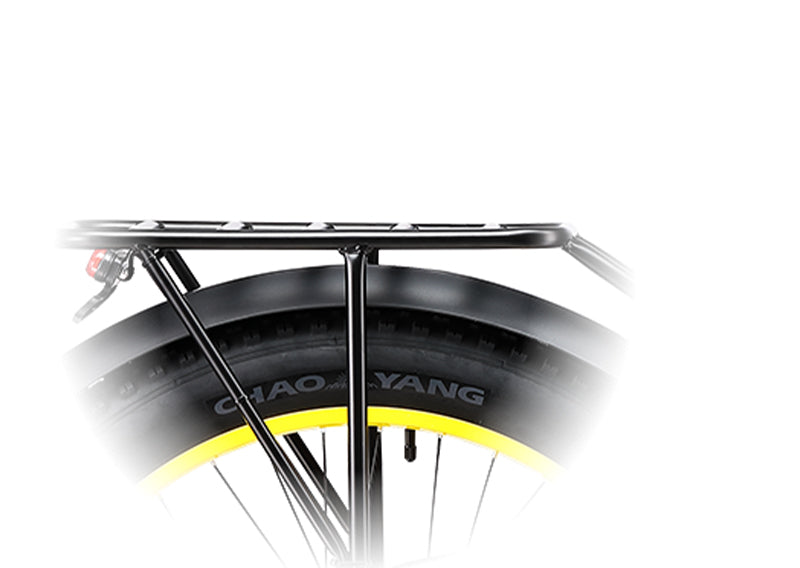 Rear Rack
The luggage rear rack is an excellent addition for commuters, tourists, and long-distance riders who need to carry extra luggage with them on their bike. With a max load of up to 25kg, you can carry everything of life and work equipment, making it an excellent option for those looking to maximize their carrying capacity.
KETELES K800
Electric Mountain E-Bike
Specifications
Material
Aluminum Alloy Frame
Battery Capacity
48V 23Ah
Transmission
Shimano 21-Speed
Brakes
Hydraulic Disc Brake
Power Assisted Rangs
100km