PERFORMANCE
500W Max Output
500W Motor
500W motor is light in weight. Its internal use of star gear design, can amplify torque and improve energy efficiency conversion rate.
BATTERY CAPACITY
2.48V13Ah BATTERY
HIGH CAPACITY, WATERPROOF BATTERY
48V13Ah battery completely hidden inside the frame, waterproof and dust proof. It can reach a mileage of about 60KM
LCD INSTRUMENT DISPLAY
SMART LCD DISPLAY
DETECT DRIVING DATA
C29 intelligent LCD instrument, brand new interactive interface, integrated gear switch, bicycle data view, power output setting, IP54 waterproof and dustproof quality are reliable
Capability
SHIMANO21-SPEED GEAR
The Shimano 21 speed means you can shift to a larger cog for uphill riding and downshift to a smaller cog at high speeds. In combination with the pedal-assist system, you can adjust the suitable speed to complete your journey
29 Inch TIRES
29 inches wheel, comfortable and stable, suitable for all roads. has anti-skid and anti-vibration functions, and has a longer span, bigger, faster, and less effort.
MECHANICAL DISC BRAKE
It adopts mechanical disc brake, dual system of front and rear disc brakes, fast heat dissipation, automatically cut off the power, the emergency brake can also brake efficiently and smoothly.
FRONT FORK SUSPENSION
The front fork suspension system effectively reduces disruption and responds to various road conditions. the ultimate comfortable experience.
REMOVED BATTERY
Removable battery can be charged at home or anywhere completely hidden inside the frame, waterproof and dustproof.
Aluminum ALLOY FRAME
Aluminum alloy frame has higher strength, corrosion resistance and rust resistance, and ensures the support strength of each part.
X-TRON C29
Must-have for mountain Ridng
Specifications
Product size
184*113*70CM
Applicable height
150-190cm
Control system
48V  9 tubes
Charging time
Charging time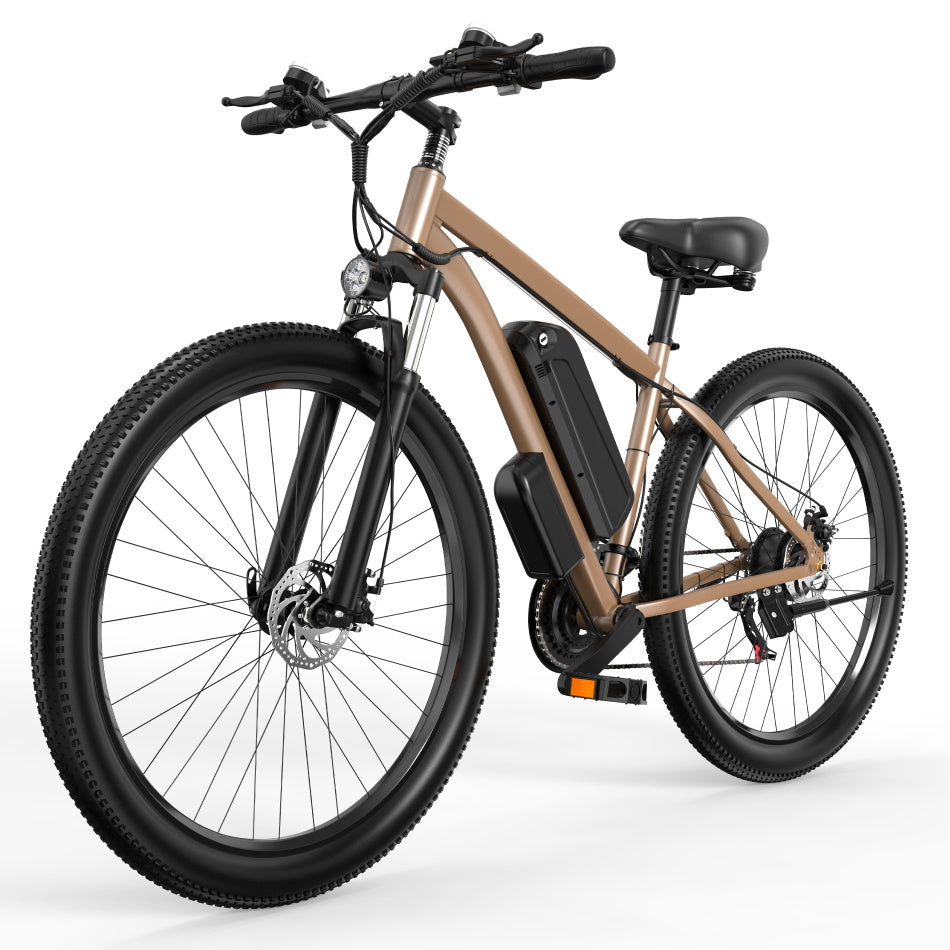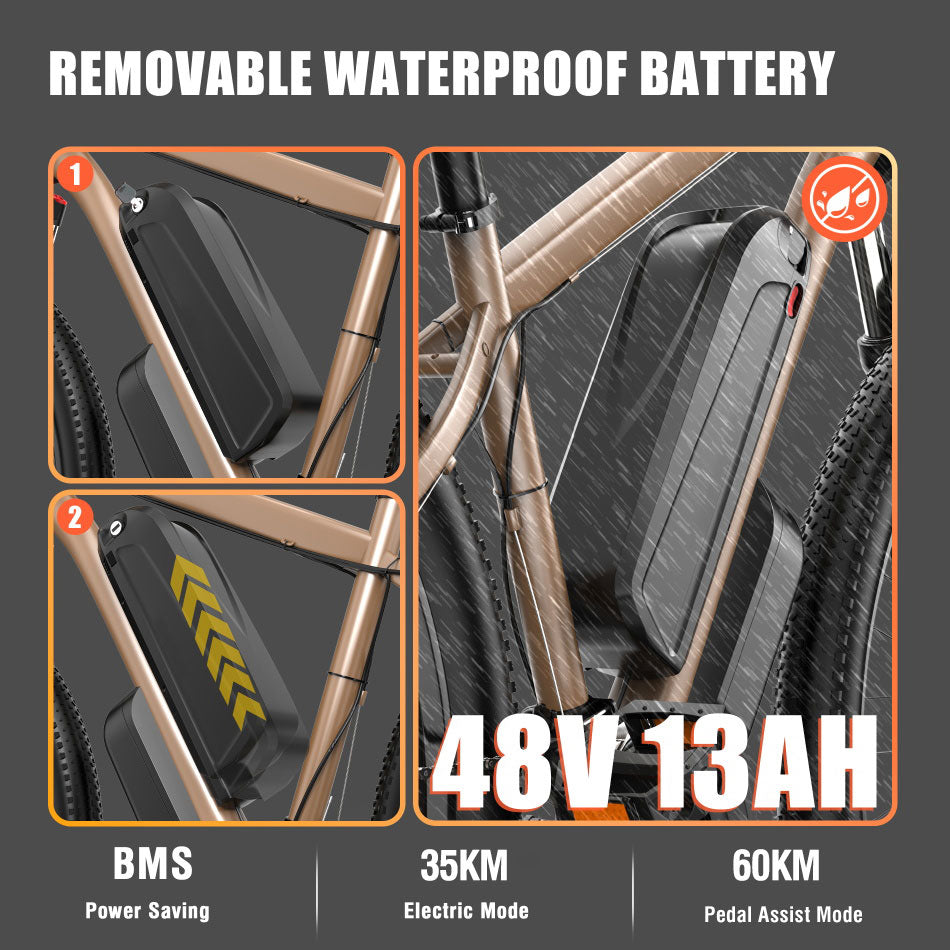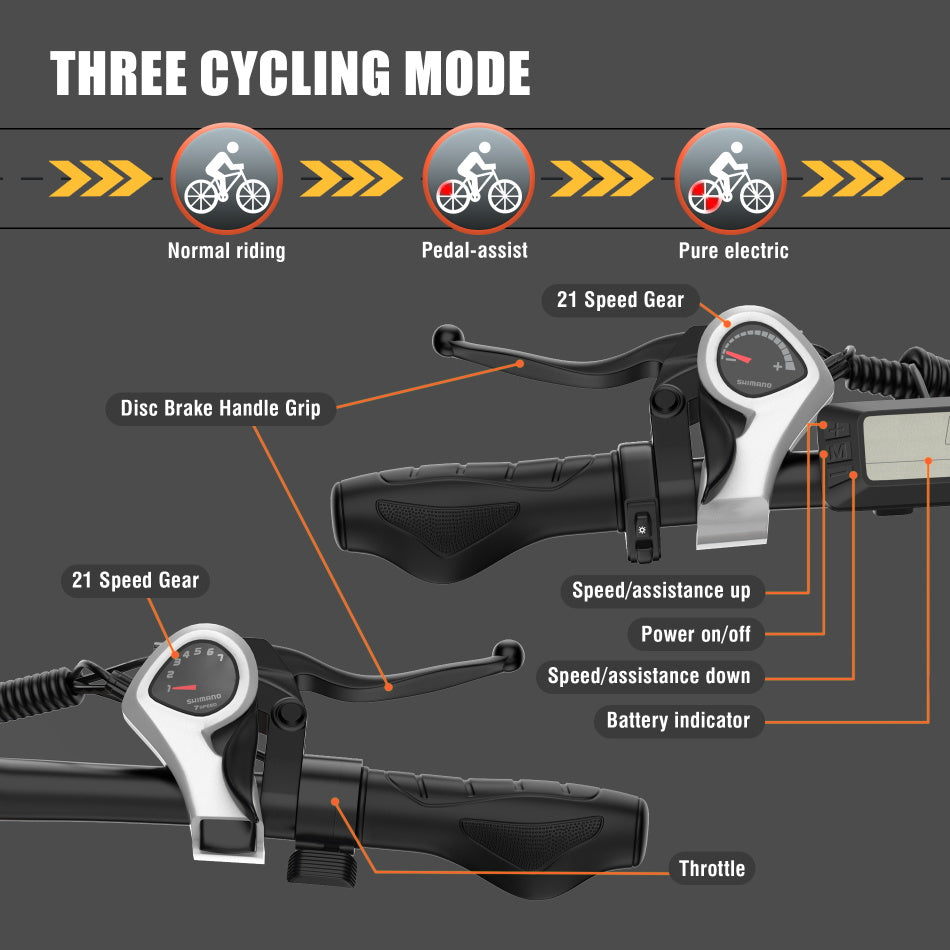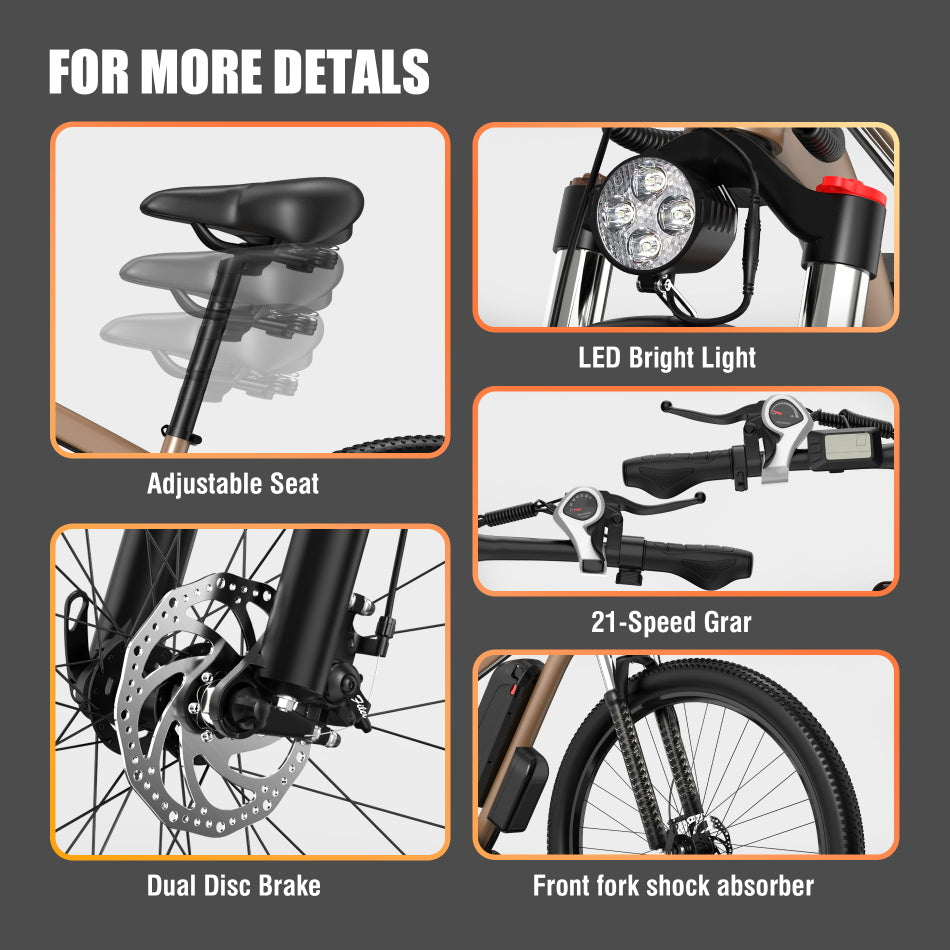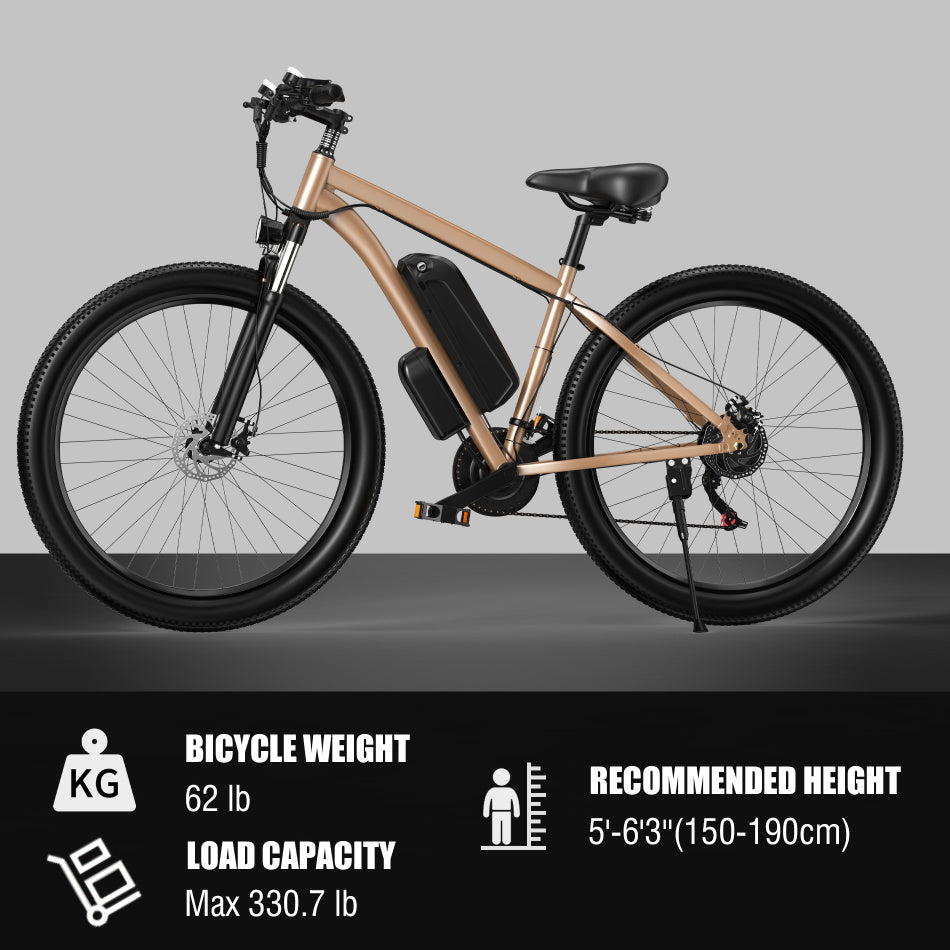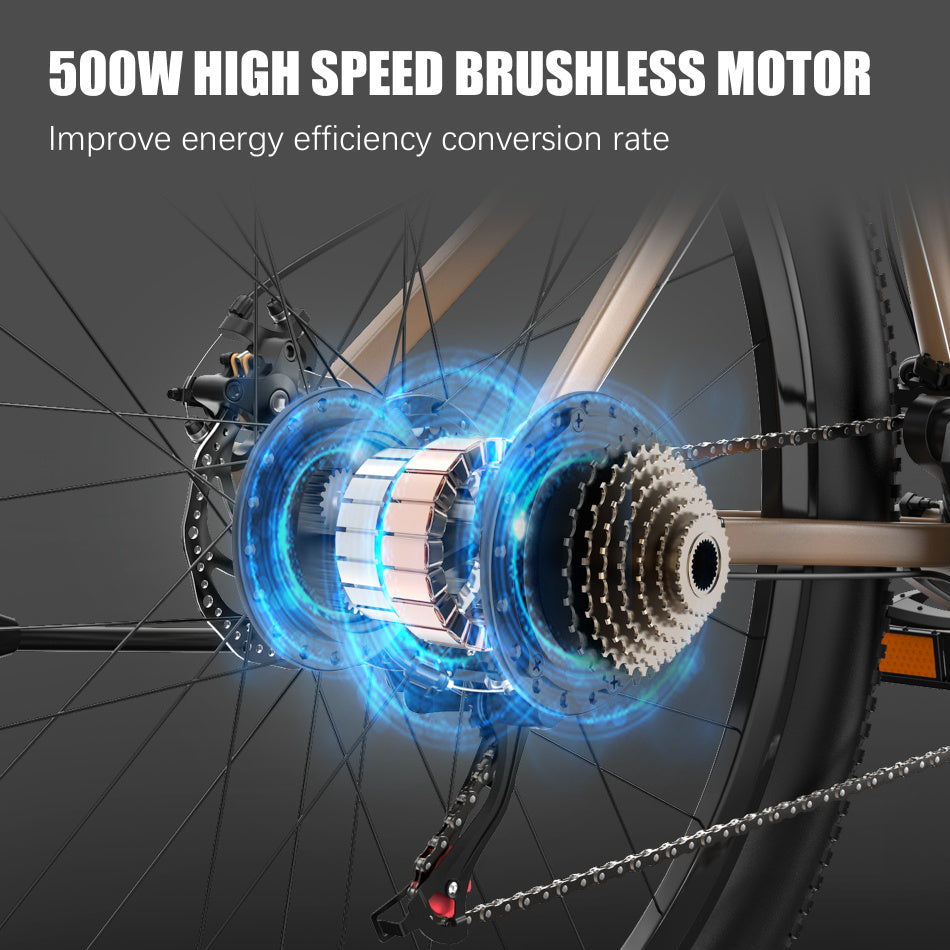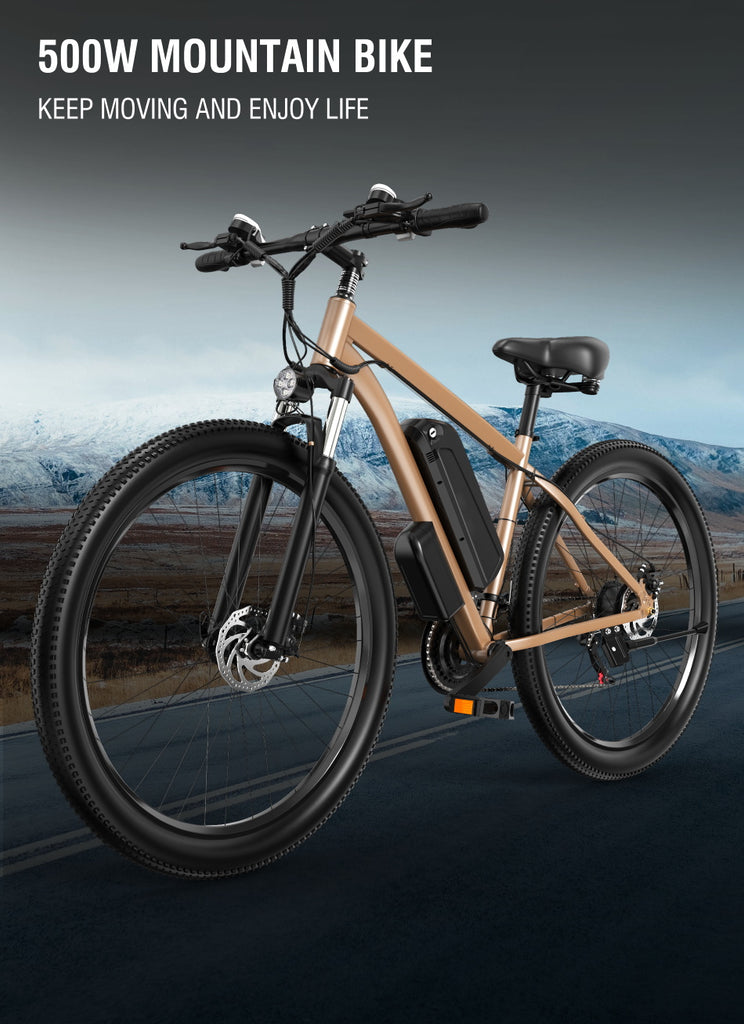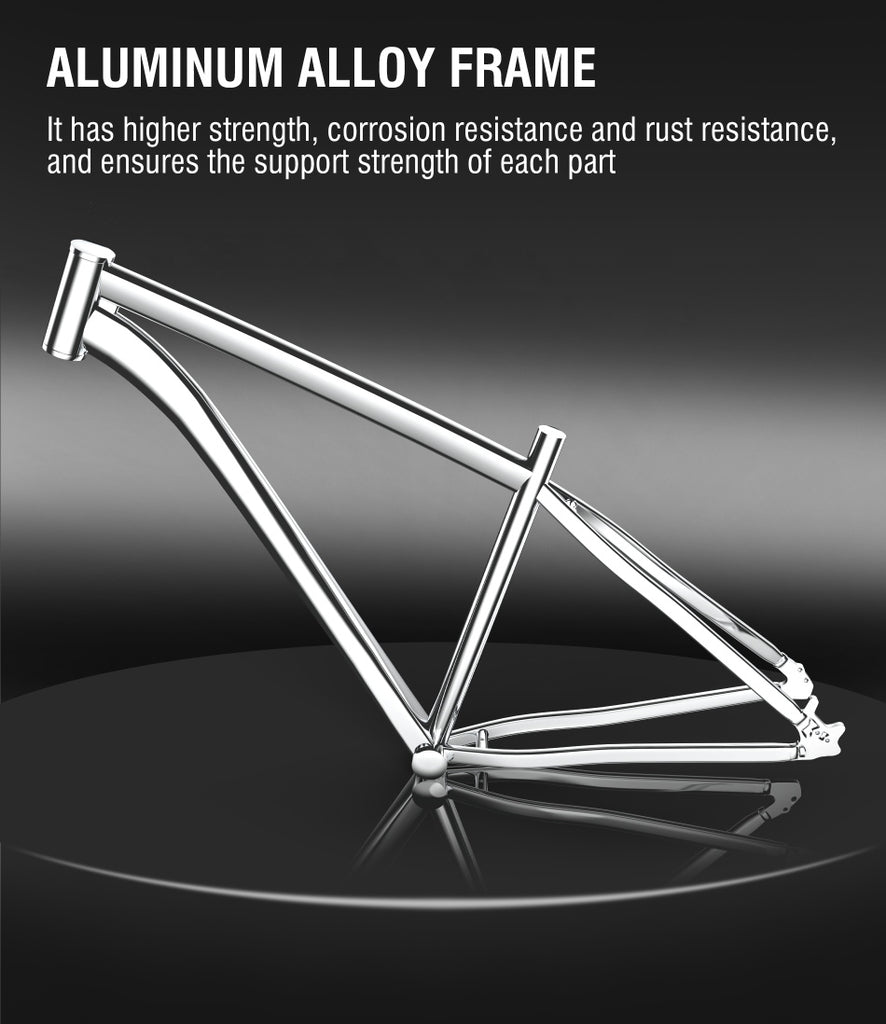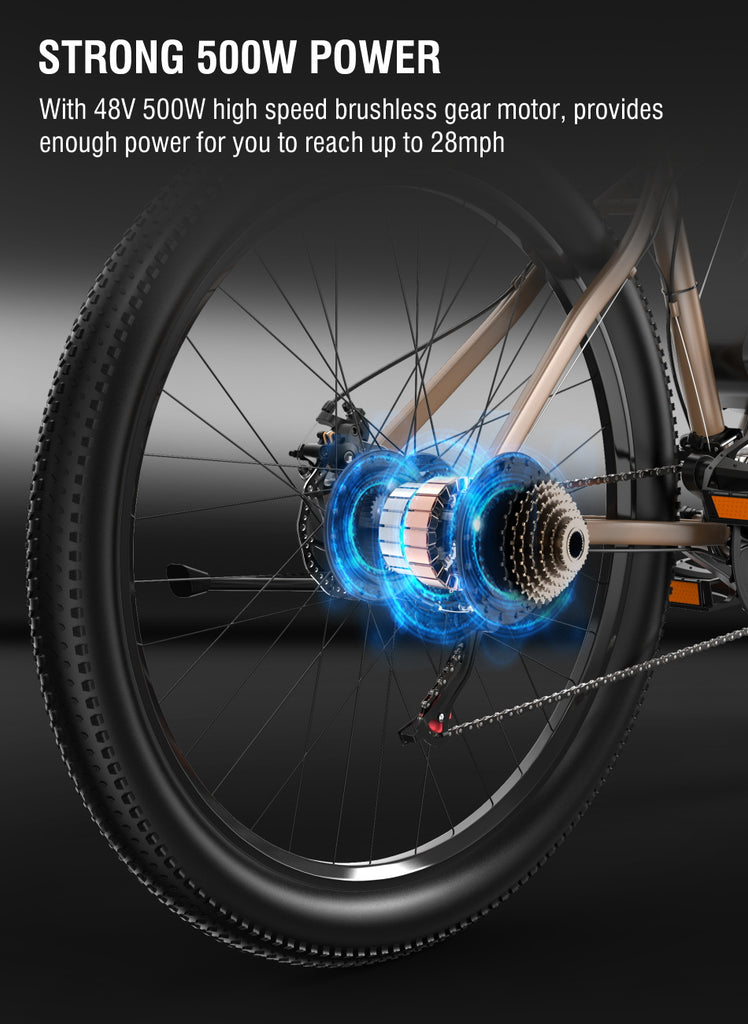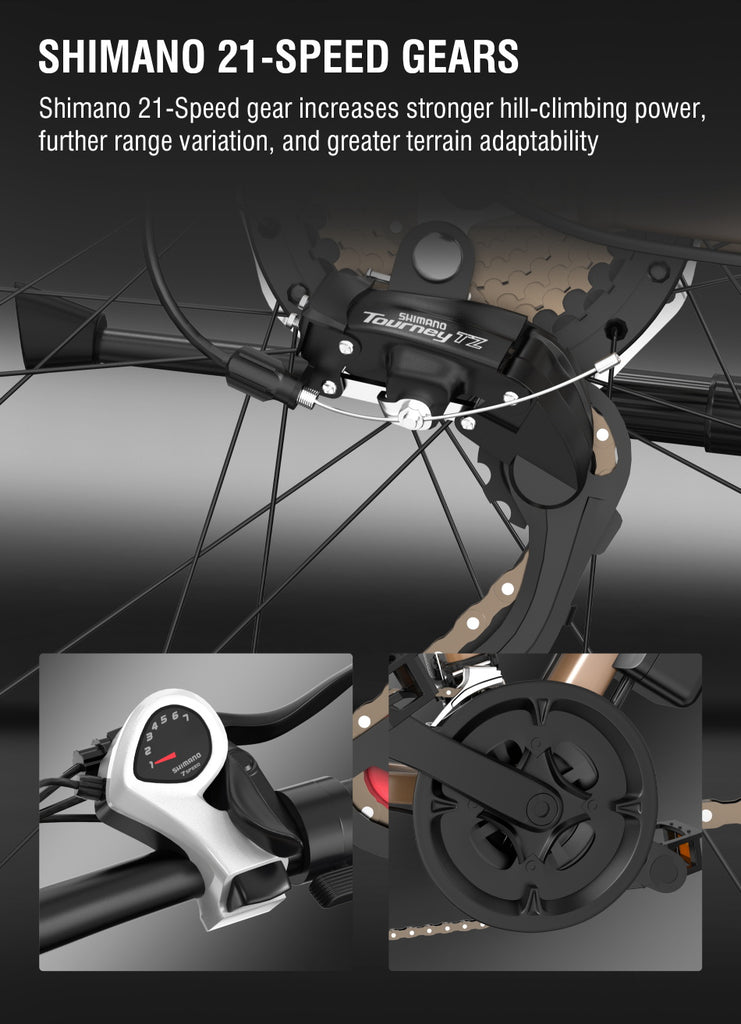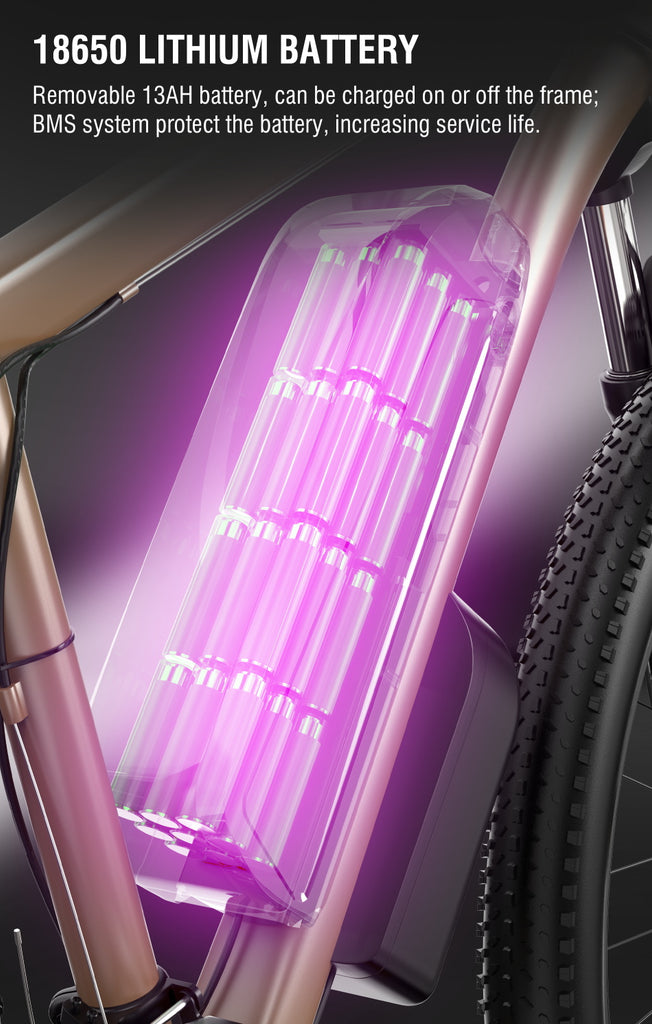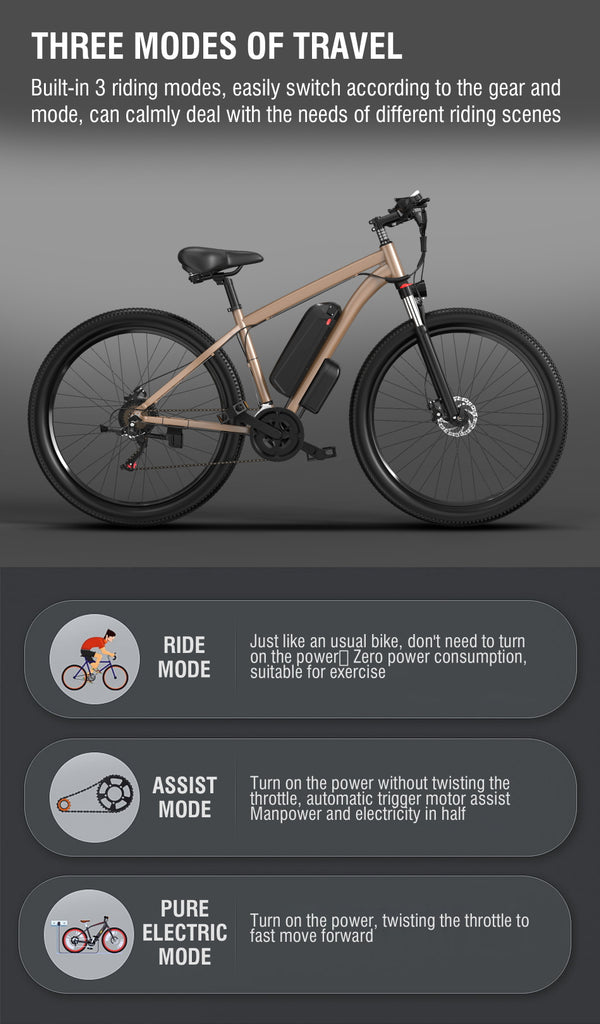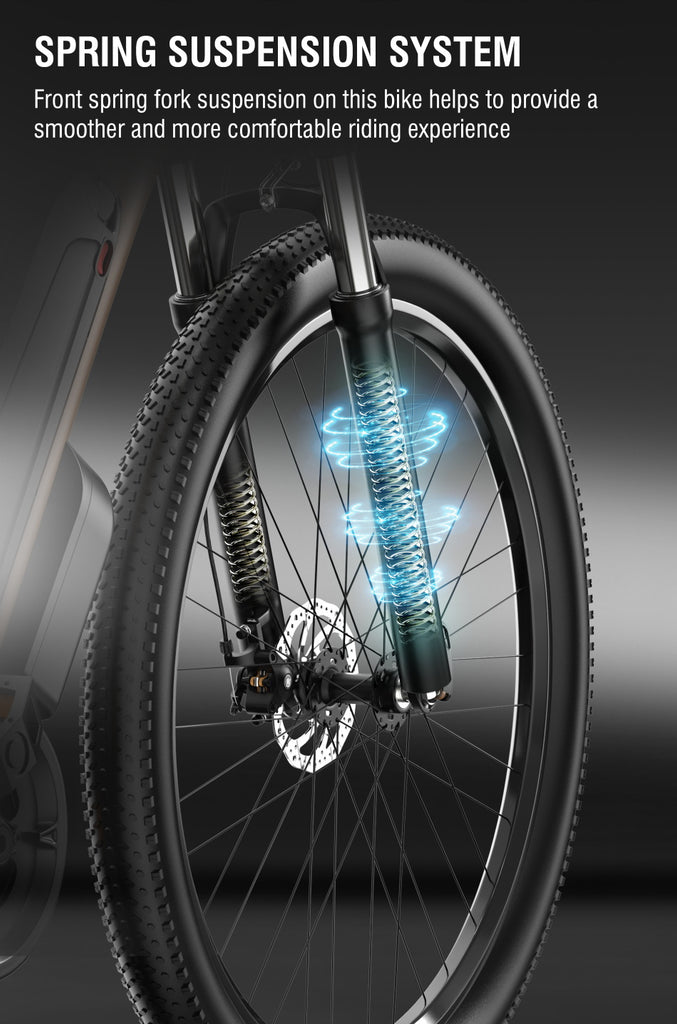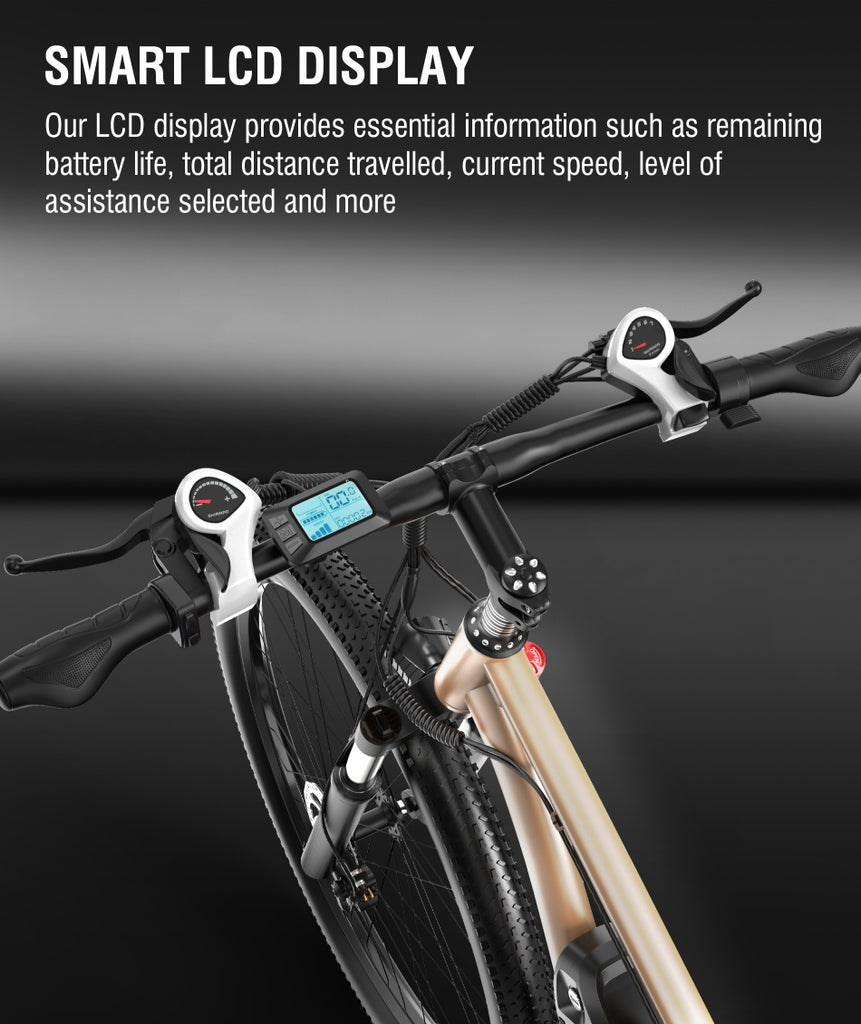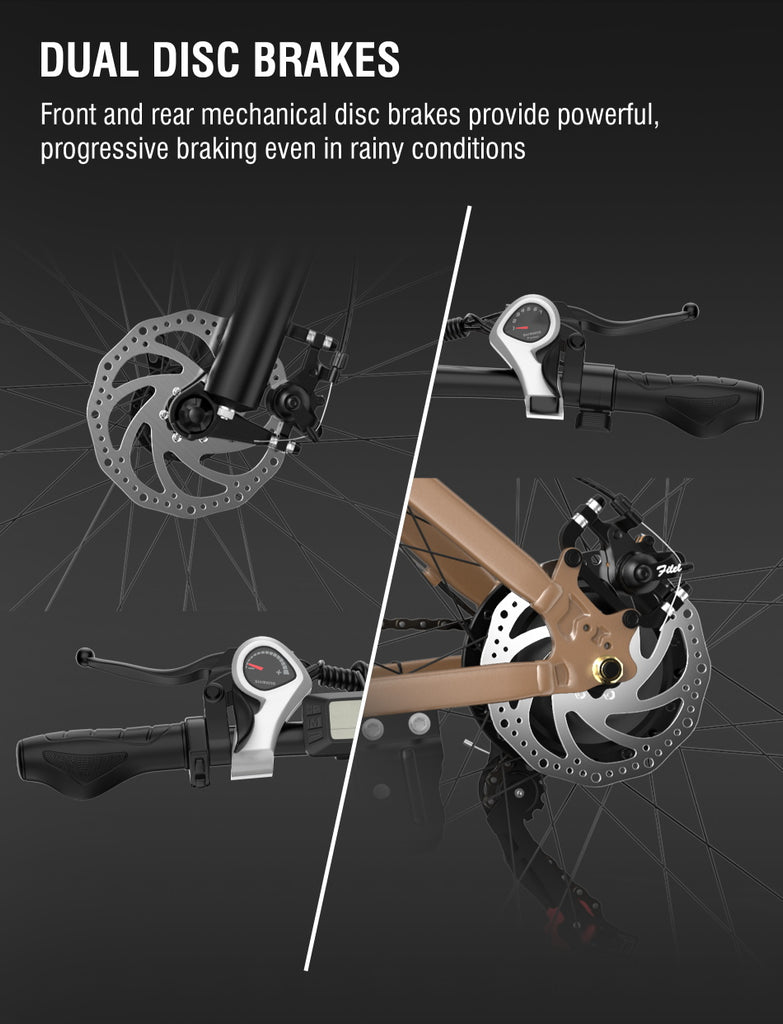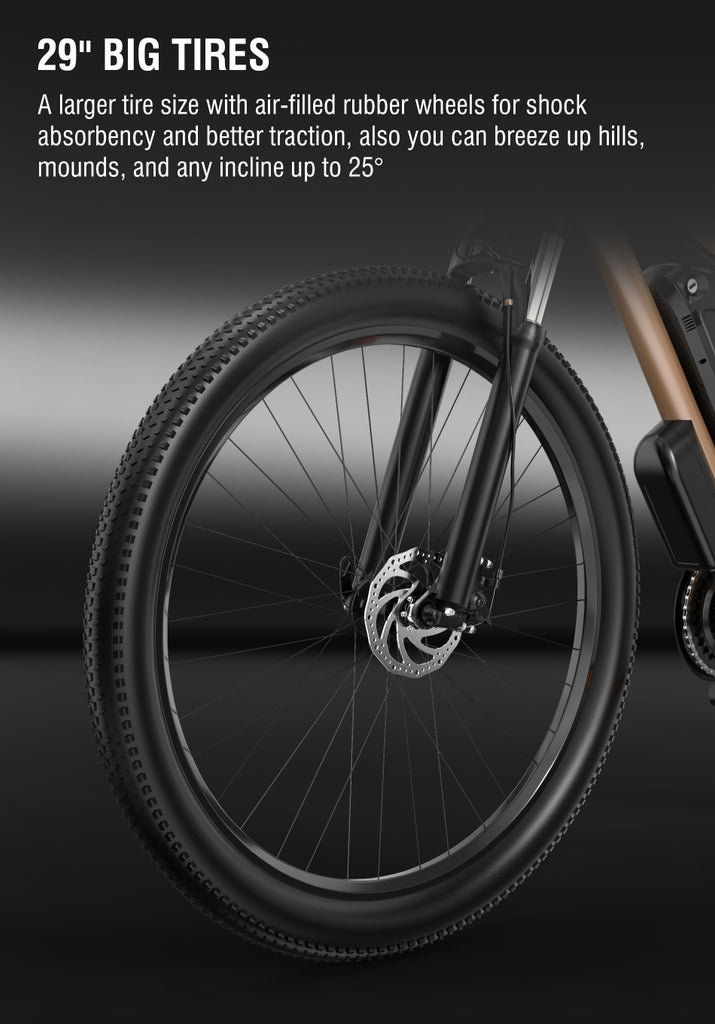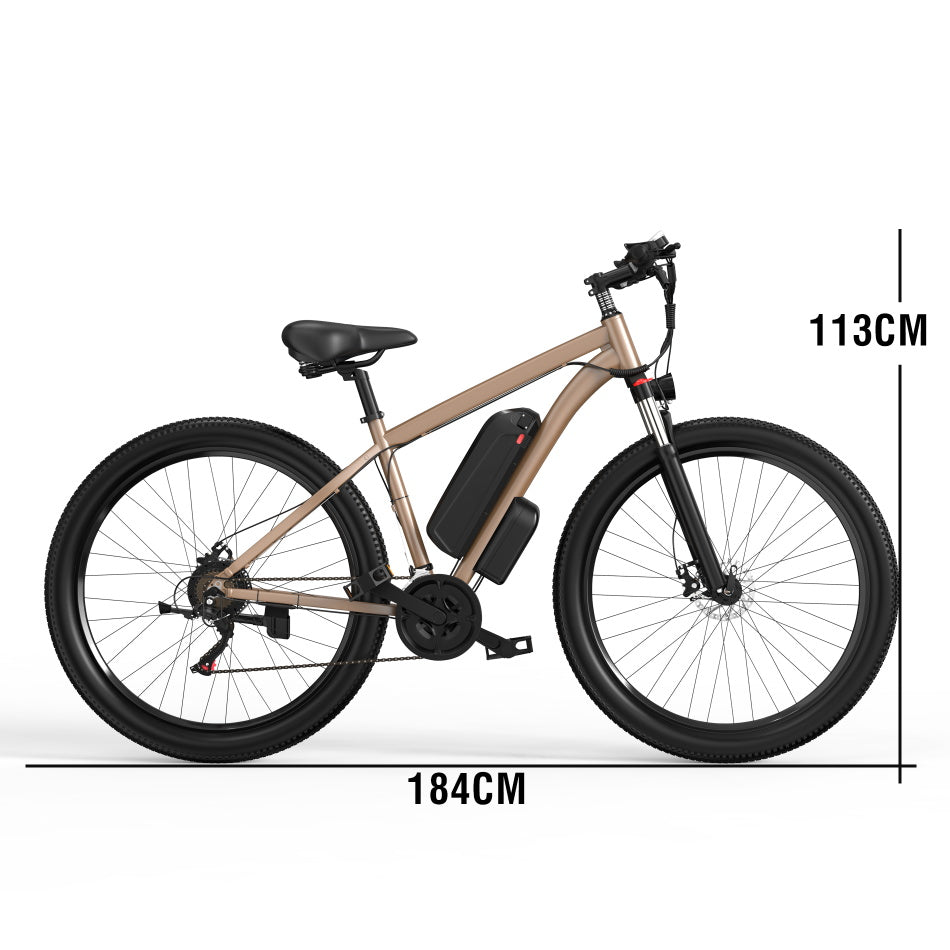 Material: aluminum alloy
Product size:184*113*70
Package Size:142*25*78
Wheel: 29*2.1 wheel
Net weight: 25kg
Rough weight: 28kg
Load: 150kg
Applicable height: 150-190cm
Max speed : 25km/h
Max grade: 25°
Waterproof degree :IP54
The charger: 48V,2A
Battery capacity:13AH
Battery rate voltage: 48V
Control system : 48V 9 tubes
Motor rated voltage: 48V
Motor rated power: 500W
Charging time: 4-5h
Brake: disc brake