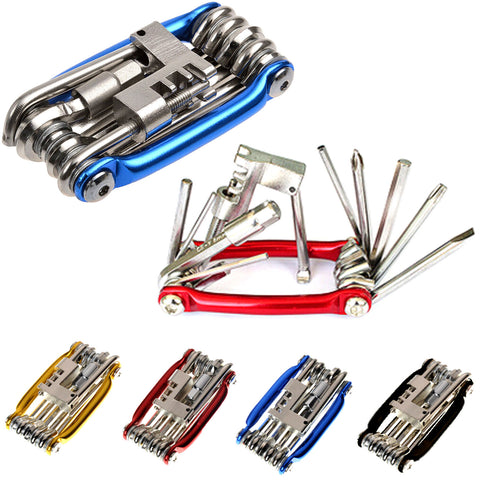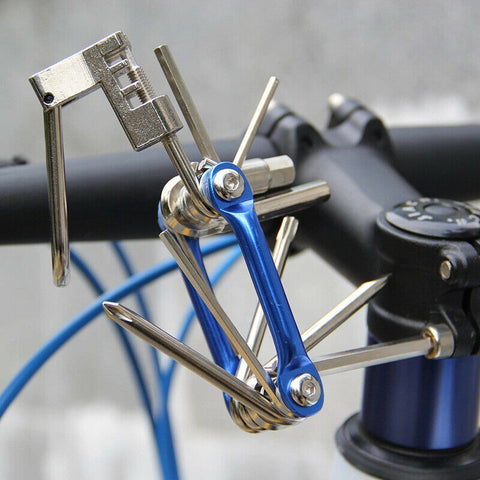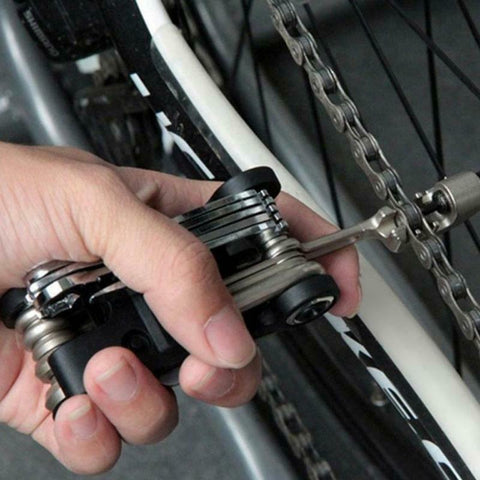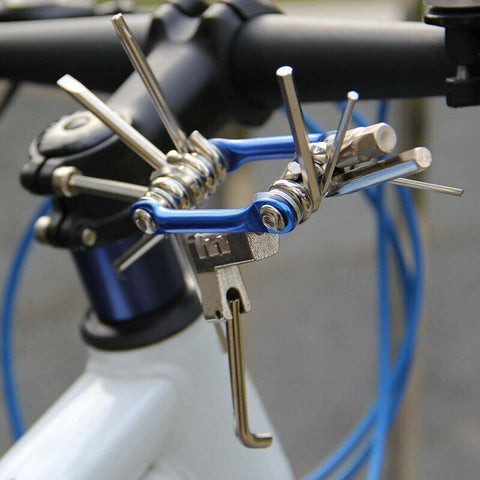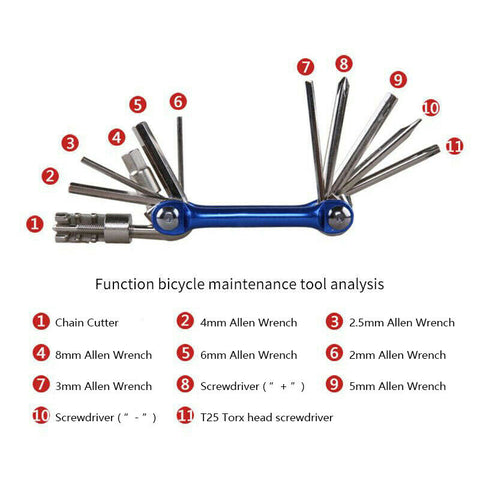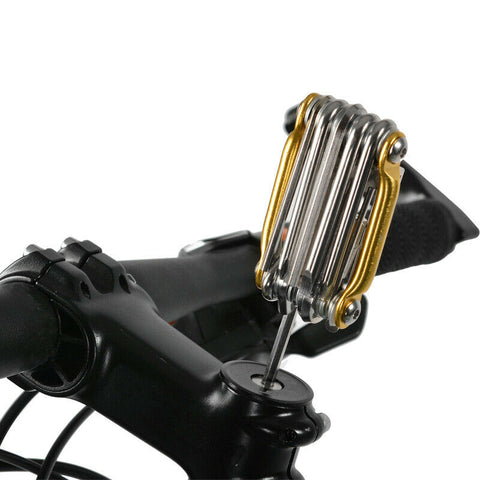 Specification
Color
Blue / Red / Black / Yellow
Friendly COVID Logistics Reminder
All Ebike and Escooter parts from GOGOBEST BIKES are shipped from China.  The parts are shipped by air and take about one-week to arrive. Due to this pandemic even delivery times cannot be fully guaranteed.  If you are waiting for a part or battery to be shipped, please be patient. We thank you very much.
Made of high quality stainless steel, which makes the bike repair tool kits rust proof, durable and reusable. The surface of the bicycle multifunction repair tool is chromium plating. With this fine and professional workmanship, it is more durable and effective. It will meet your most repairing needs.

Includes 11 attachment tools: 7 kinds of different inner Hex Key Wrench (2 / 2.5 / 3 / 4 / 5 / 6 / 8mm); 1 Slotted Screwdriver; 1 Screwdriver; 1 Torx T-25; 1 Cut Universal Chain Device.

11Precision Bike Tools Including: Hex Wrench (Allen Key) 2 / 2.5 / 3 / 4 / 5 / 6 / 8 mm, Screwdriver, Slotted Screwdriver, T25 Torx and 1 Chain Cutting Tool. This multi repair tools kit can help you solve most bike problems.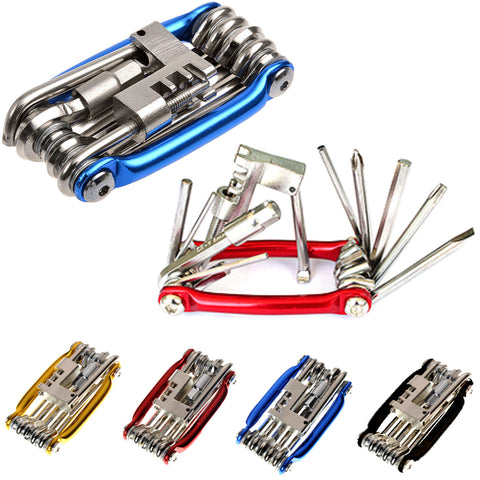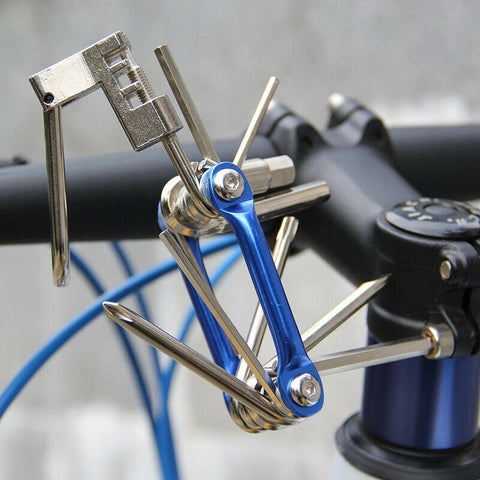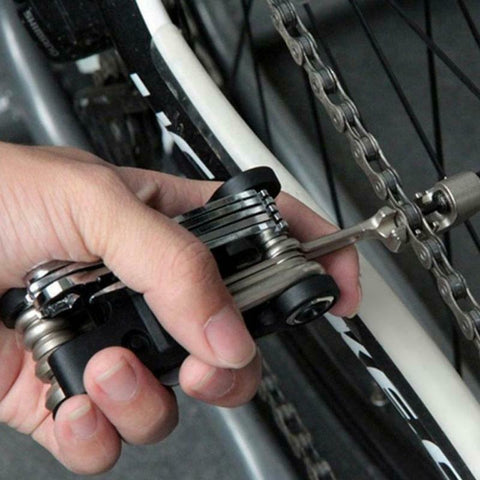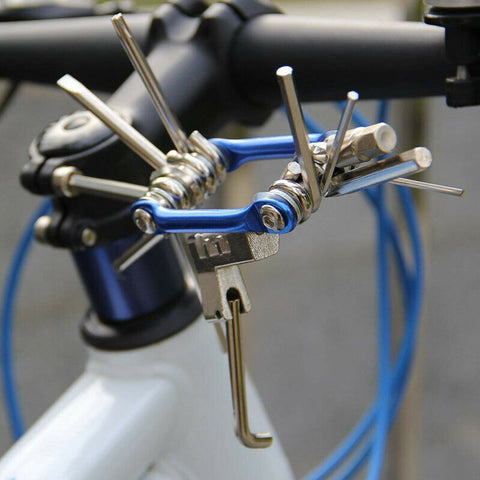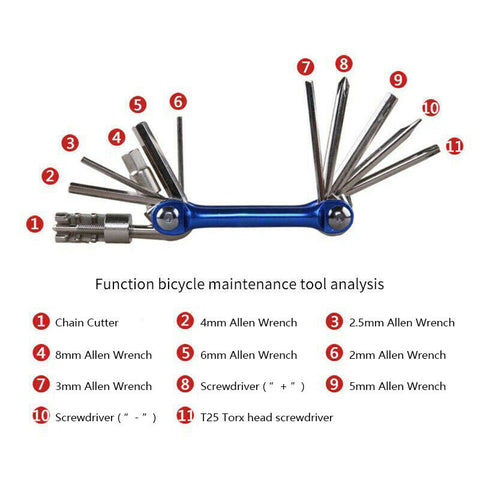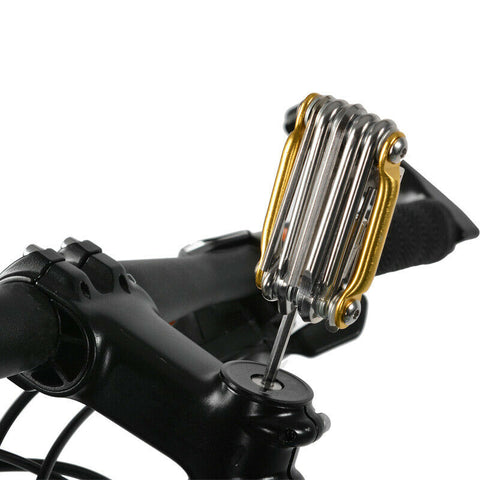 Q: When will the bike repair tools arrive?
A: Normally the bike repair tools needs 3-10 working days to arrive, it will be shipped from our warehouses in China.