MOTOR POWER
350W BRUSHLESS MOTOR
350W MAX OUTPUT
The GM28 boasts a powerful 350W brushless motor with high-speed and precise control energy output. The geared motor provides a smooth and quiet ride, with lots of torque for starting from a standstill and climbing hills. The high-resolution 12-magnet cadence sensor ensures that taking off and stopping are predictable and easy to control.
ALUMINUM ALLOY FRAME
BIKE FRAME
LIGHTWEIGHT AND PRACTICAL
The lightweight aluminum frame of the GM28 features a low crossbar design for easy boarding and alighting, with a elegant and stylish appearance. It is suitable for urban commuting and everyday comfortable travel.
BATTERY CAPACITY
36V 10.4Ah REMOVABLE BATTERY
HIGH CAPACITY, WATERPROOF BATTERY
The hidden lithium battery is built into the bike frame and is waterproof and dustproof. It can be quickly disassembled for charging, whether at home or in the office. With a 5-6 hour fast charge, the battery can reach up to 80km of power-assisted mileage.
Capability
SHIMANO 7-Speed Gears
Equipped with an imported Shimano 7-speed shifting system and a customized aluminum alloy crank 52T gear wheel. The classic collocation with rear 7 levels, sis positioning, and durable 7-speed greatly improve the fun of riding.
Rear Rack
Equipped with solid rear rack, stable and reliable, it also can assemble the rear basket to carry your luggage or pets, easily carry your cargo anywhere, bring more funs in rides. It maximum load up to 25KG.
27.5*1.5 Inches Tires
The 27.5"*1.5-inch wheel is comfortable and stable, suitable for all roads. It has anti-skid and anti-vibration functions, with a longer span, bigger, faster, and less effort.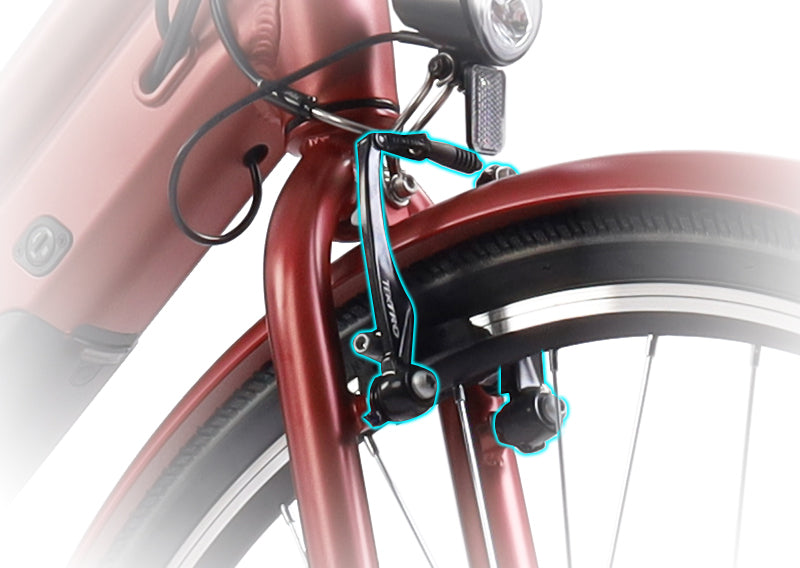 Front and rear V-braker
The V brakes are more suitable, light in weight and easy to maintain, because it is easy to repair and maintain for daily riding for girls, the older and casual riders. And then, the friction of the v-brake is the contact friction between the rubber compound and the rim, and its braking force is relatively strong.
Curved Handle
The curved handlebar design is more suitable for women to ride. It can relieve shoulders and back fatigue, and it is more handy to accelerate the car in a short distance. It is also easy to control the angle of entry.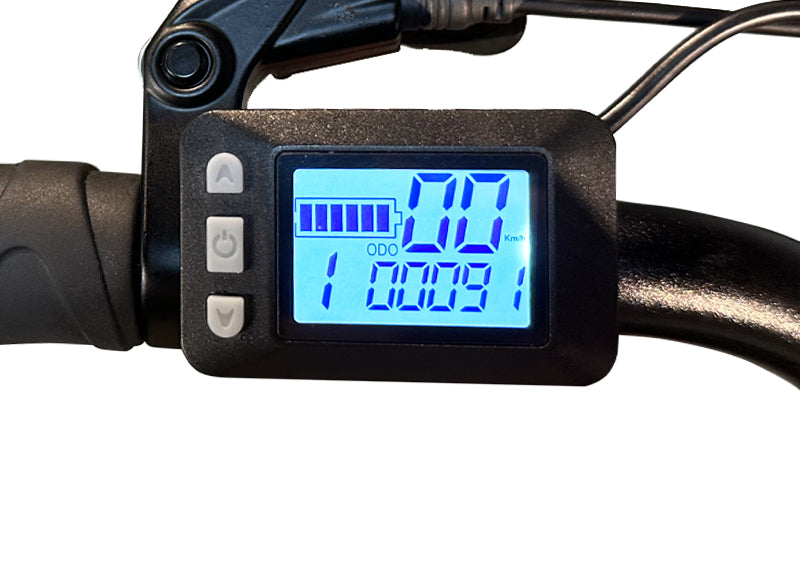 Smart LCD Display
GM28 Intelligent LCD instrument, brand new interactive interface, integrated gear switch, bicycle data view, power output setting, IPX4 waterproof and dustproof quality are reliable.
GOGOBEST GM28
First Choose for City Bike
Specifications
frame
aluminum alloy frame
battery capacity
36V 10.4Ah
Power assisted rangs
80km
Pure Electric Ranges
40km
transmission
Shimano 7 Speed Gears
Brakes
Mechanical Disc Brakes
Product Size
187x65x105cm
Package size
144.8x24x83cm
Applicable height
150cm-200cm
Configurations
Package Contents
1 * GOGOBEST-GM28 bicycle
Package Contents
1 * Charger
Package Contents
1 * Instructions
Package Contents
1 * Pump
Package Contents
1 * Lock
Package Contents
1 * tools
Package Contents
1 * Front And Rear Fenders
Package Contents
1 * Rear rack
GOGOBEST GM28 Electric City Bicycle