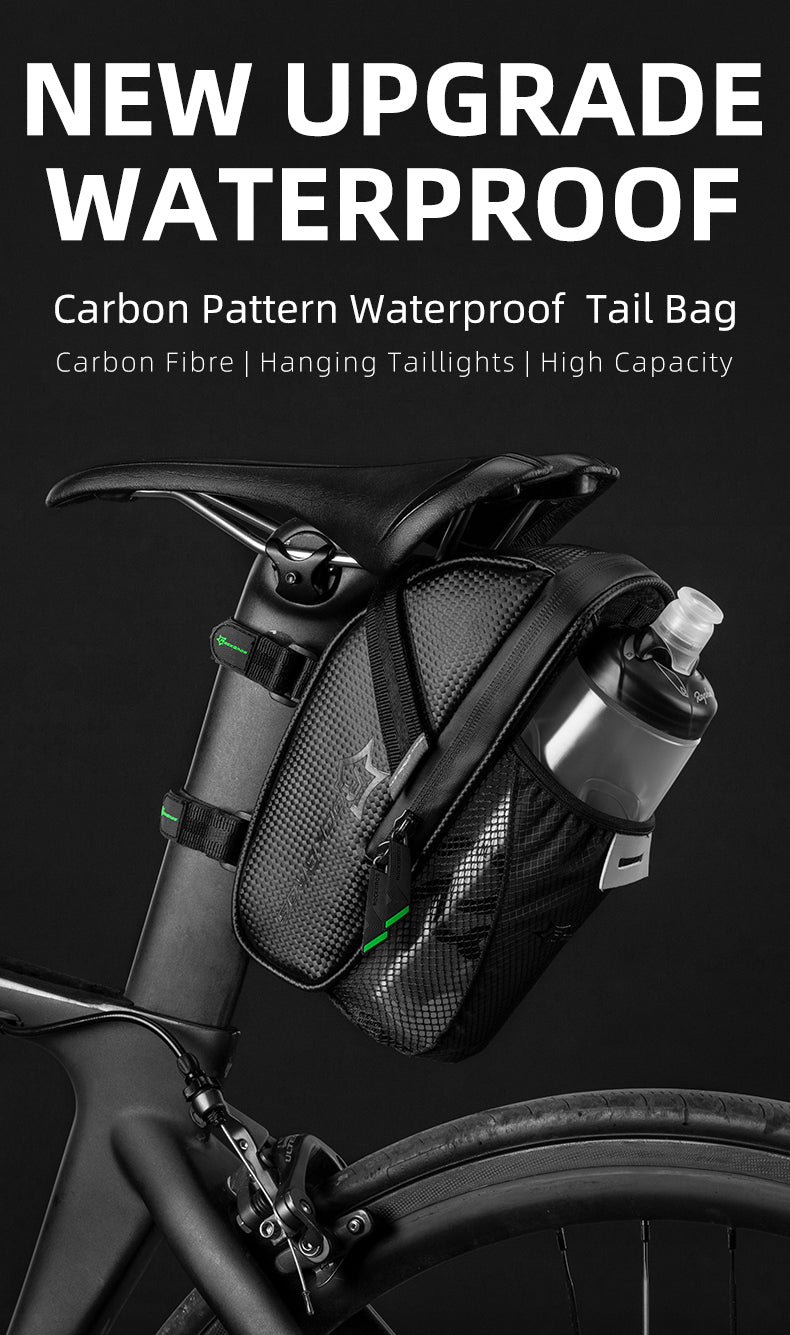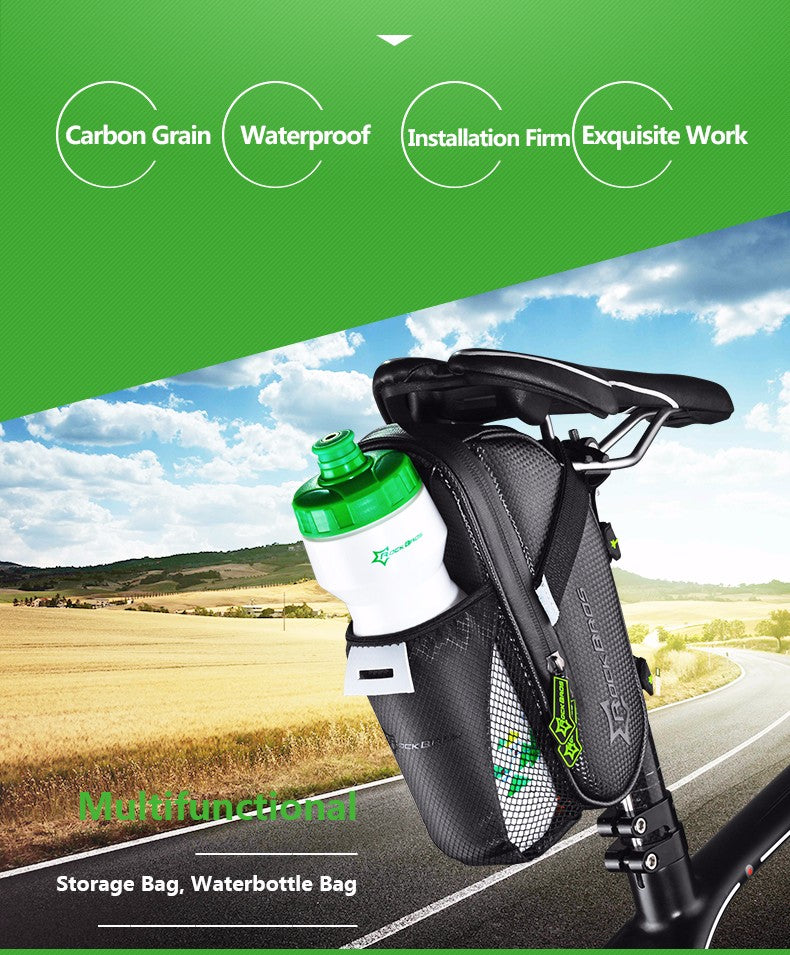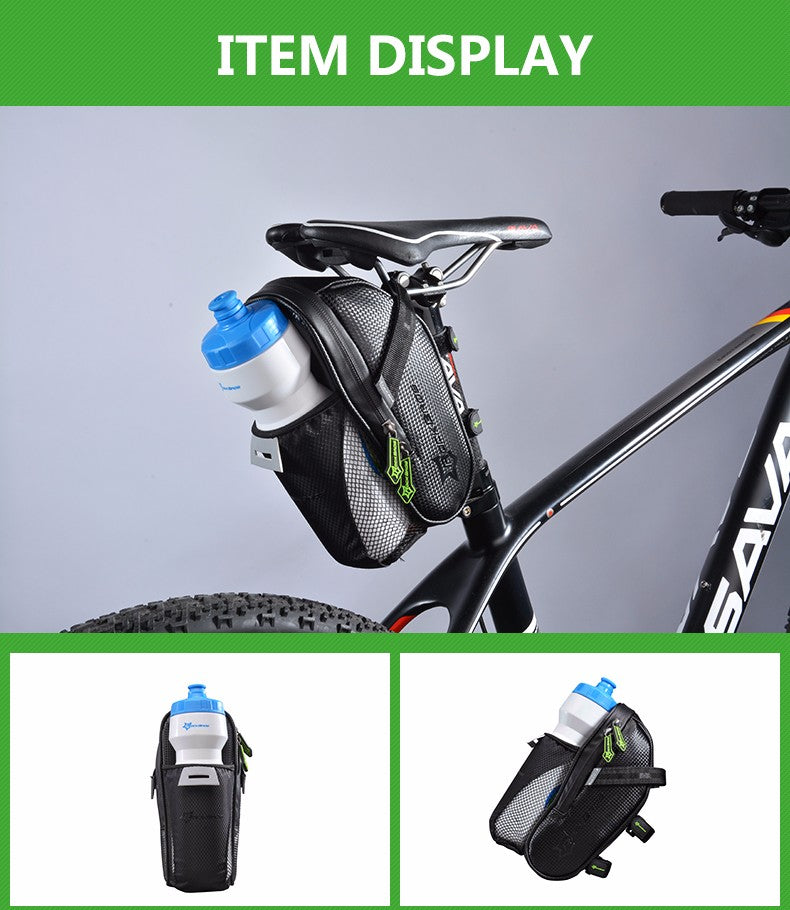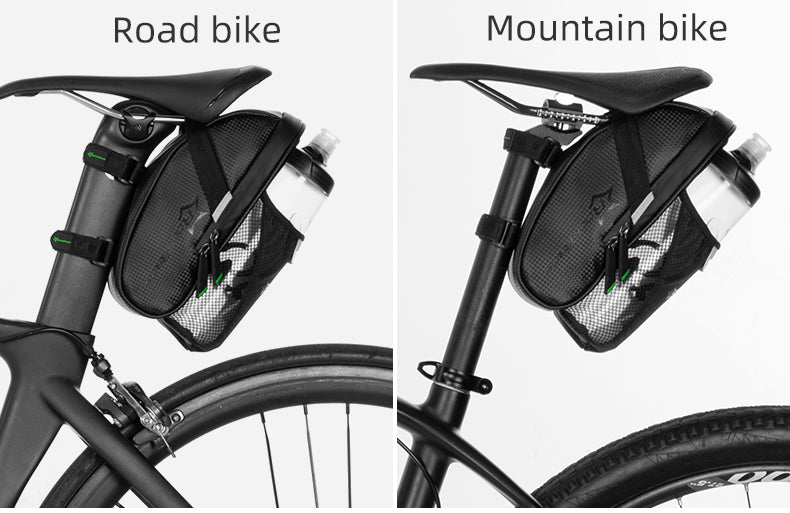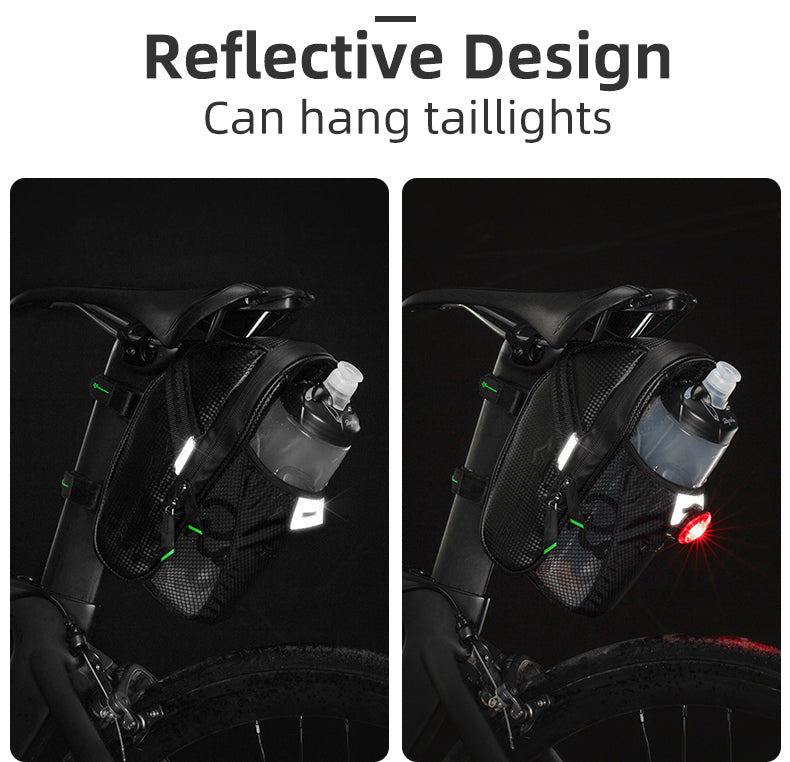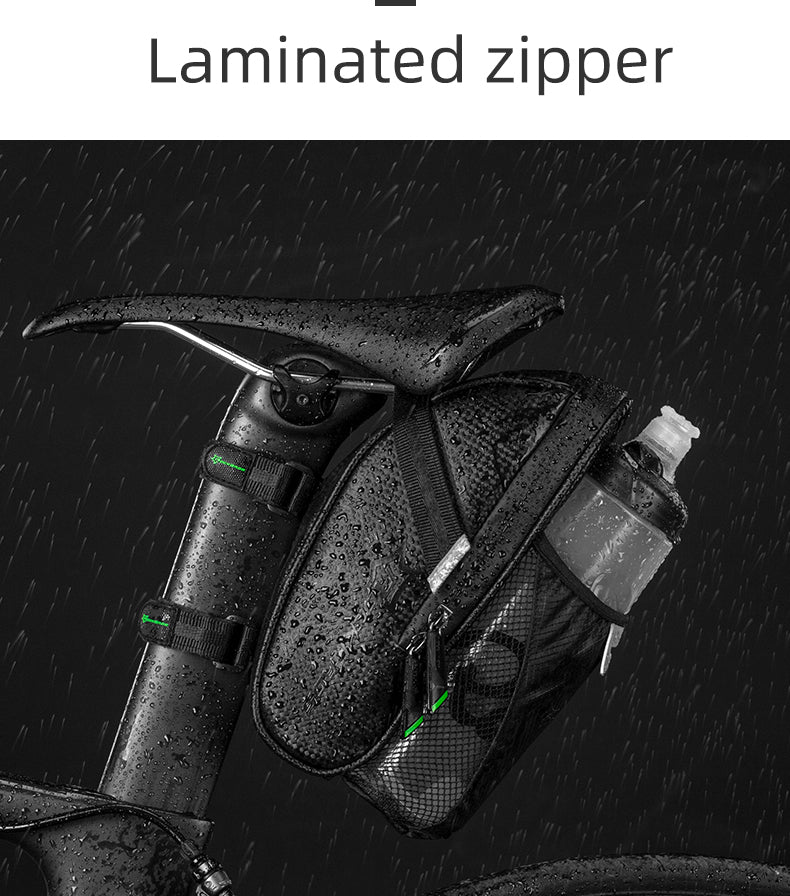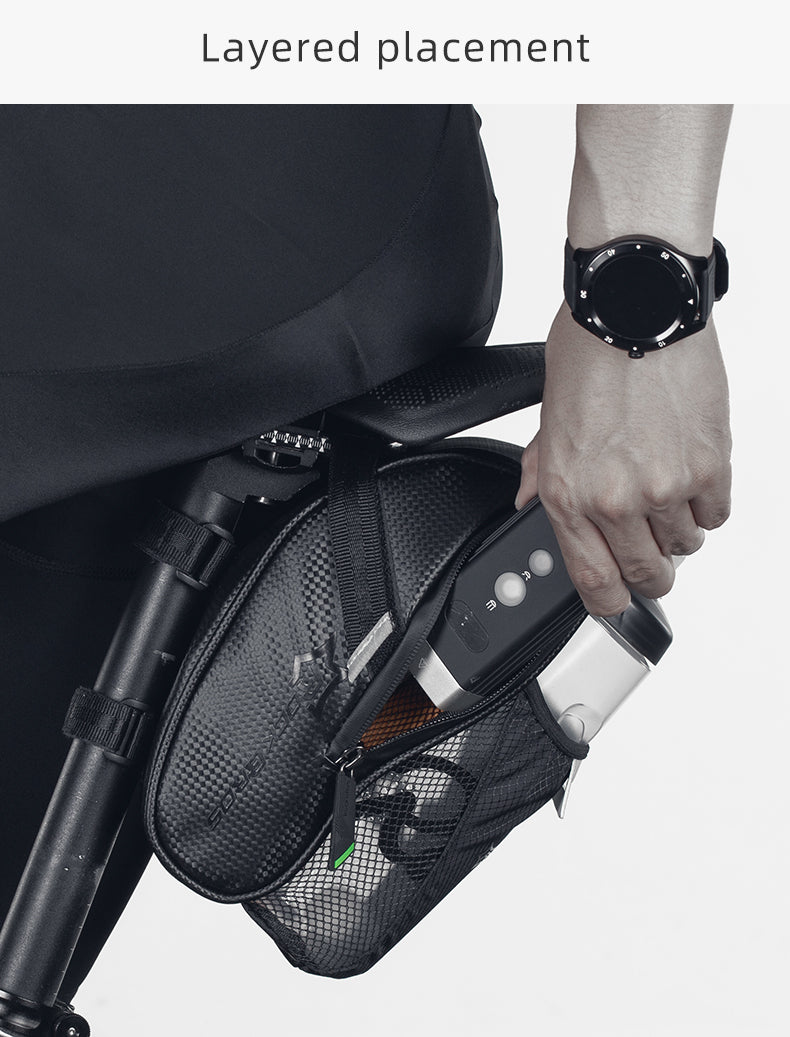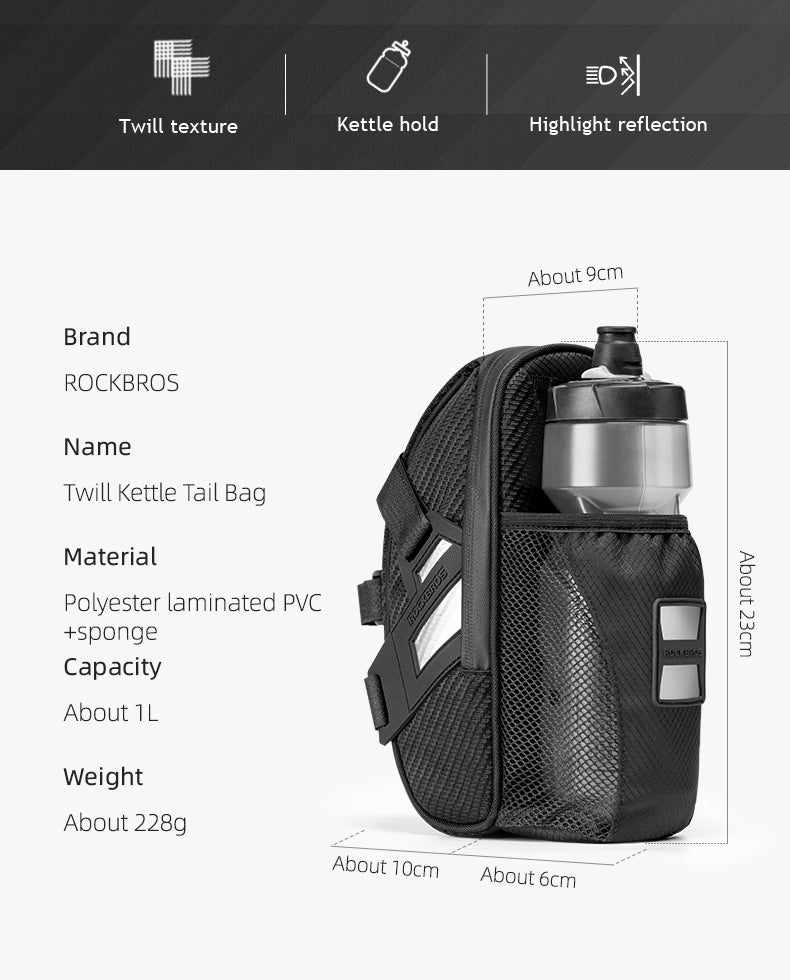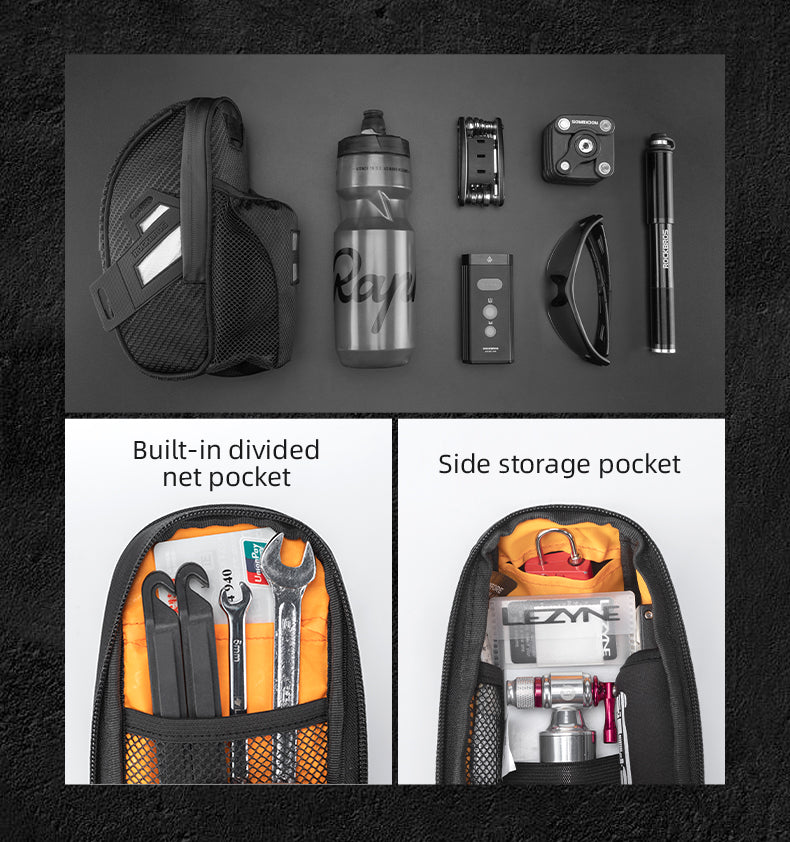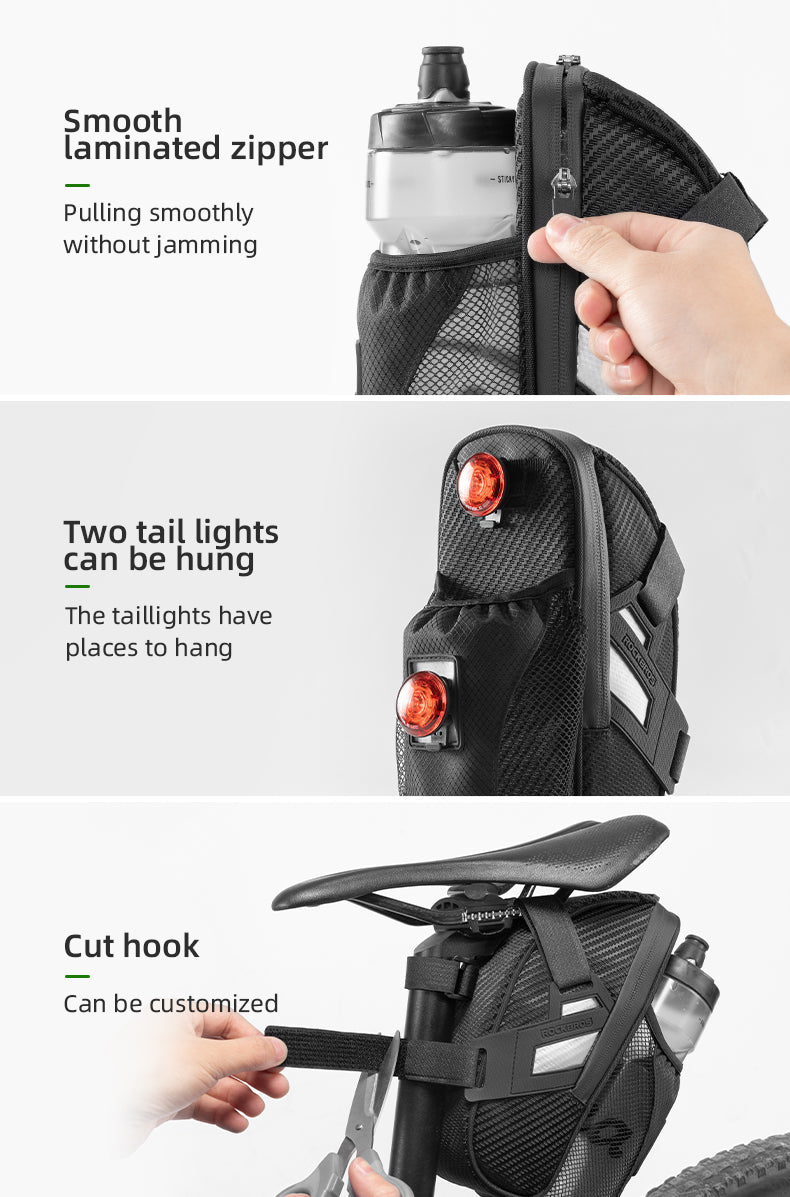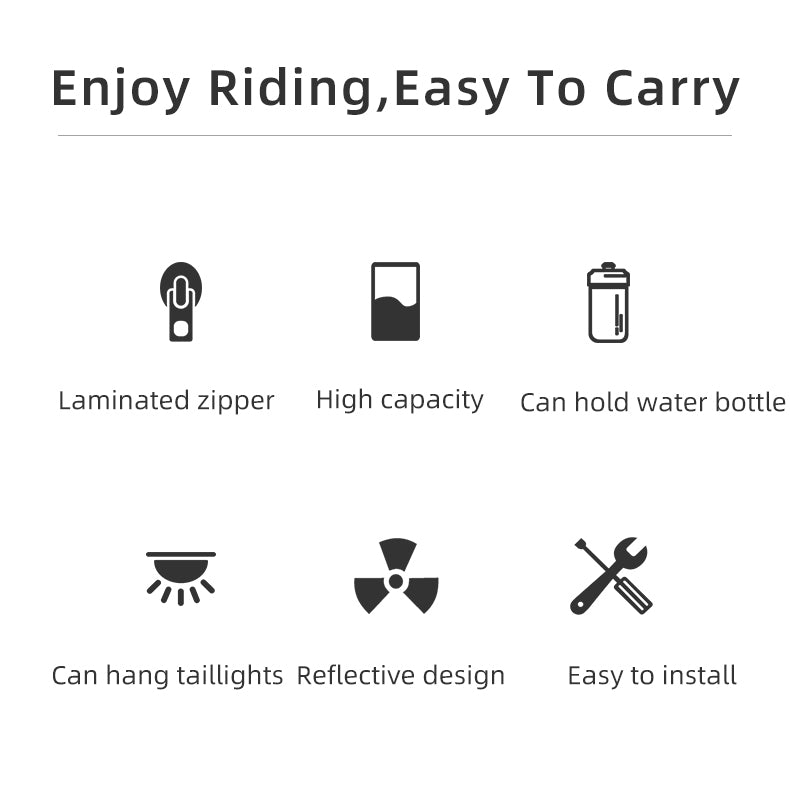 Specifications
Hang buckle
Hanging taillights
Product Details
Model: C7-BK
C7-BK:
Material: 900*600D Nylon
Capacity: About 1L
Weight: About 178g
Size: About 24*9.6*10.5cm
Zipper: Canvas zipper
Liner: 600D Nylon
Hang buckle: Hanging taillights
Waterproof: No
Product Features
Bikes that don't have a water bottle holder can use this tail bag, which comes with its own water bottle holder, to easily solve this problem.
2. The large opening makes it easy to access, and tools and cell phones can be kept separate to prevent wear and tear and scratches.
3. The angled design of the bag makes it suitable for riders with low seating capacity and makes it less likely to be scratched.
4. Waterproof zippers and fabric are also available for use in the rain.
5. Reflective tail bag for night riding.